AFS members own, aspire to own, or manage a fitness studio!
Join our 11,000 members. Absolutely FREE! 
Drive More Traffic & Increase Sales  
Identify marketing strategies that produce results. Learn why 9 out 10 consumers would prefer to join the studio that's a member of AFS!
Gain a Competitive Advantage
Receive on-going member support and a framework to operate your business. Identify the numbers, formulas, and key elements to build a successful studio. 
Executive Networking
Fast-track your learning curve with direct access to Industry leaders and private peer groups – discussion on issues of vital interest to you & your business.
Complete Education Library
Save time with access to hundreds of exclusive strategies, guides, eBooks & research to provide the roadmap for your success. 
Premier Directory Listing 
Receive local and national exposure to millions­­ including social reviews, direct advertising exposure, targeted lead generation and increased search results.
Over $700 in Store Products FREE!
Executive business templates & forms, exclusive eBooks and more. All the necessary documents for your business needs, all in one place. See all
Save time. Make better decisions. Grow or start your business today.
Become a member of AFS - the hub of the fitness studio community!
 
Sign up for your FREE Basic Account
Become a member of the largest trade association dedicated to fitness studios
with this offer for MATA members to start or manage your own studio.


Watch this short video:
 
You're in Good Company
 

"It was an honor & pleasure to work with AFS. I love what they are doing to help fitness studio owners and operators be successful. The team at AFS has a wealth of knowledge, a deep-seated and genuine desire to help people be successful, and they are going to create great IMPACT in our industry."
Todd Durkin
Owner, Fitness Quest 10 & Todd Durkin Enterprises
San Diego, CA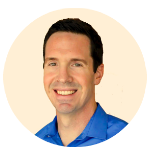 "AFS is providing a much needed business resource for studio owners and fitness professionals. There are several organizations available to the large club owner, but none targeted for the studio market…until now. I highly recommend you consider joining."​
Rick Mayo 
CEO, North Point Fitness & Alloy Personal Training Solutions
Atlanta, GA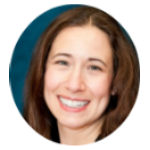 "AFS truly cares about my business. Since joining I have experienced a feeling of relief for the business side of the industry. Knowing that I have a resource I can go to alleviated the pressure from having to spend the limited administrative time I have, on researching answers to my questions.  Every business owner should join!"
Robyn Becker
Owner, Healthy Results
Chicago, IL 
"As a studio owner/operator who is considering whether it's worth it to join AFS, I would say to you unequivocally, it's an investment you need to make if you want to grow as a professional, and just as importantly if you desire to have your business prosper now and in the future."
Stephen Tharrett
Co-Founder & Partner, Club Intel
Highland Village, TX
Have questions? We are happy to hear from you. Ask us anything using the feedback box (bottom corner), or use the contact page to find more ways to reach us.