Receive the Trend Report - FREE! Fill out your information below.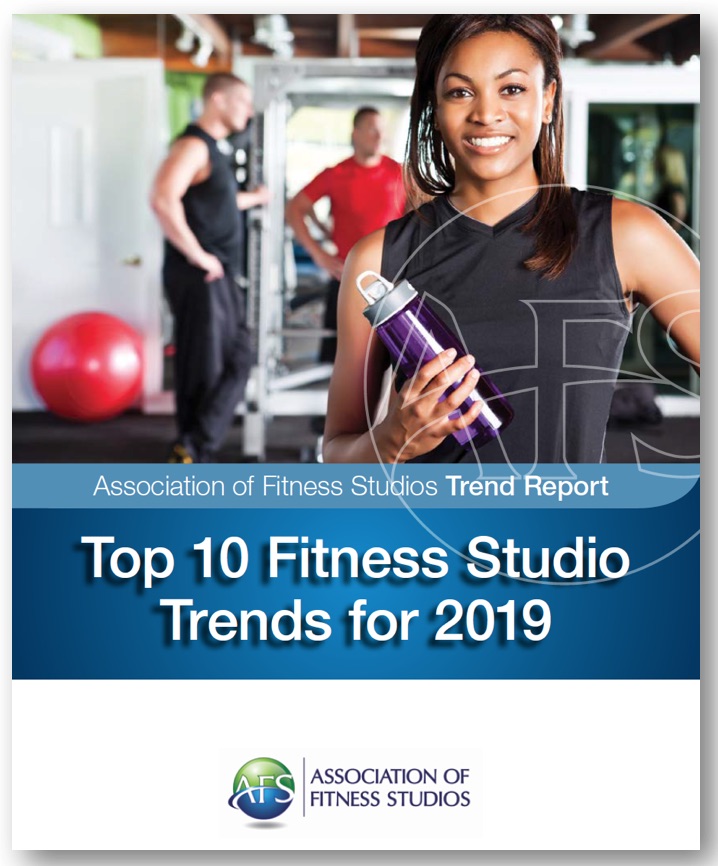 To ensure a variety of feedback, AFS:
Canvassed its Advisory Council
Vendor partners and;
Leading studio and gym operators
There was no limitation to the trend input by AFS experts, meaning the trends covered a wide range of industry perspectives. 
Added bonus: we'll also subscribe you to our monthly newsletter (typically reserved for members) to ensure you stay informed on top tips, industry discounts, and trending topics. Of course, you can unsubscribe at any time if you wish.
Respected. Trusted. Essential.
AFS is recommended by over 60 of the most influential fitness companies and organizations.


You're Invited to

50+ Sessions in 6 Business Tracks
Covering every topic necessary for growth. CEC/CEUs for every session!
3 Keynote Presenters
Inspiring and motivating sessions by industry trailblazers.
Network and Have Fun!
Enjoy free food, networking and major surprises. This is your annual convention!
The major event for your segment of the fitness industry.
April 12-14, 2019 - Hotel Irvine, Irvine, CA
Who Are AFS Members?
People working hard to improve their business every day,
so they can focus on their passion for changing more lives.
Members Make More Money

$141 More per Client
(on average)
How:
Do what really works. Apply top pricing and programming from experts + an informed community.
Generate and Keep More Clients

82 More Clients
(on average)
How:
Learn the best marketing, sales and retention ideas, through webinars, mentorship & community events.
Find Success Faster and Get Connected

100% Committed to Getting It Right
How:
Connect with the right people and the right ideas, right when you need them.
Members are becoming more succesful by taking advantage of key AFS benefits to boost every aspect of business.
Why Join AFS?
Endorsed by Industry Leaders - A Community for All
June Kahn
The ideas I have put to use have truly helped my studio gain local community support, which has turned into more business through my doors!
2009 Fitness Instructor of the Year and AFS Member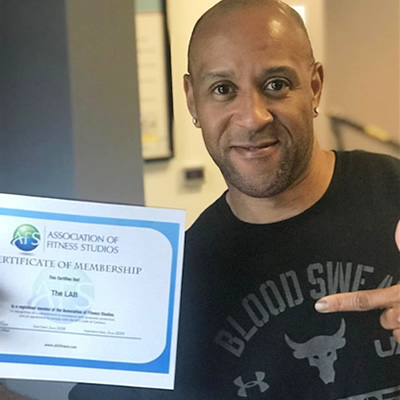 Michael Piercy
AFS is my go-to resource. They supply some of the best reports and tools to help studio owners make good decisions to move their business forward.
2018 PT of the Year and AFS Member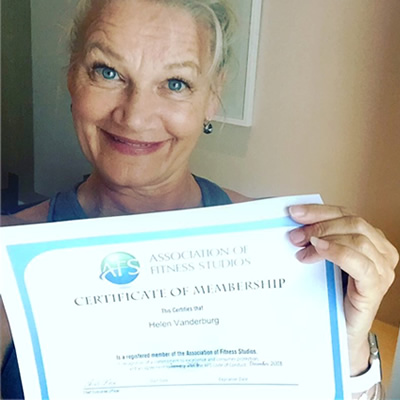 Helen Vanderburg
There is nothing more empowering than associating and sharing your passion with like-minded people.
2005 Instructor of the Year, 1996 Program Director of the Year and AFS Member