Choose the AFS membership that is right for you.
"I would highly recommend any fitness studio to join AFS. They GENUINELY want to help you succeed, no matter what stage your business is in.  I learned so much and I'm only beginning to utilize what they have to offer. The entire AFS team have really supported my efforts and I know they can do the same for you!"
Debi Teeple
Owner, Age Successfully
Indianapolis, IN
Premier Member
$149/yr
Get ALL Basic Member benefits, plus:
Use AFS' Logo to Boost Sales
Learn why 4 out of 5 consumers were influenced
Over $700 in Store Products Free!
Research, business templates, eBooks and more. See all
Premier Directory Listing
Local and national exposure to millions
Executive Networking
Industry leaders answer your questions
Enhanced Credibility
Membership certificate showcases your high standards
Complete Business Education Library
Hundreds of exclusive strategies, guides, eBooks & research
Plus More!
Access the best rates on Insurance, CEC/CEU opportunities, education events, find qualified staff & access new revenue producing programs!
Qualifications:
AFS members adhere to a professionally recognized Code of Conduct and standards of business practice.
Basic Member
Free

(100% Complimentary)
Business and professional profile
Six (6) expert consultations 
Selected educational resources
Private Facebook group
Free subscription to AFS eNewsletter
View additional benefits and qualifications:
Reduced pricing on all store items
Discounts on equipment, accesories & business services
Legislative updates having a dramatic impact on your business
Access to AFS education events
Participation in AFS market research projects 
Qualifications:
AFS members adhere to a professionally recognized Code of Conduct and standards of business practice.
The AFS Basic Membership is 100% free with no credit card required, and you can upgrade to Premier at any time. Read the FAQ to learn more about AFS membership.
Fitness Professionals, not sure if AFS is right for you?
Vendors, Suppliers, Manufacturers and Consultants!
Have Additional Questions about AFS? Let us know.
Testimonials 

"It was an honor & pleasure to work with AFS. I love what they are doing to help fitness studio owners and operators be successful. The team at AFS has a wealth of knowledge, a deep-seated and genuine desire to help people be successful, and they are going to create great IMPACT in our industry."
Todd Durkin
Owner, Fitness Quest 10 & Todd Durkin Enterprises
San Diego, CA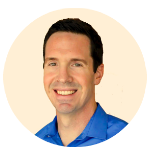 "AFS is providing a much needed business resource for studio owners and fitness professionals. There are several organizations available to the large club owner, but none targeted for the studio market…until now. I highly recommend you consider joining."​
Rick Mayo 
CEO, North Point Fitness & Alloy Personal Training Solutions
Atlanta, GA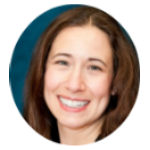 "AFS truly cares about my business. Since joining I have experienced a feeling of relief for the business side of the industry. Knowing that I have a resource I can go to alleviated the pressure from having to spend the limited administrative time I have, on researching answers to my questions.  Every business owner should join!"
Robyn Becker
Owner, Healthy Results
Chicago, IL 
"As a studio owner/operator who is considering whether it's worth it to join AFS, I would say to you unequivocally, it's an investment you need to make if you want to grow as a professional, and just as importantly if you desire to have your business prosper now and in the future."
Stephen Tharrett
Co-Founder & Partner, Club Intel
Highland Village, TX