As AFS members, the value speaks for itself in the success of our business. We are the #1 rated personal training gym in San Francisco.
Bryant and Justine Sharifi, Co-founders of Perform for Life
San Francisco, CA
Respected. Trusted. Essential.
AFS is recommended by over 70 of the most influential fitness companies and organizations.


No Matter Who You Are - You're One of Us
Join any membership level at any stage of your career. Which membership is right for you right now?
---
Work with a dedicated mentor and a team of peers to reach your next level of success, in an environment of support and accountability. Learn more

Guided by a mentor
Team Support: Small Group Strategy Calls
Game-Changing Insights: Business Performance Calculator
VIP treatment at the AFS Convention & Expo: SUCCEED!
Private advanced workshop at SUCCEED!
Includes FREE registration to SUCCEED! ($300 savings!)
Exchange ideas: Private members forum
Join the Community: Online Meetups
On the Go: Private Facebook group
Discounted pricing on 70+ industry-leading brands
Discount to attend SUCCEED!
$50 off
$50 off
FREE, included
Discount at the AFS store
25%
50%
75%!
Fixed low-rate for fitness professionals
Special discount for studios and gyms
Unlimited access to all education sessions from SUCCEED!


Add-on to any AFS membership, $159/yr

Social Media Promotion Kit
Adherence to AFS Code of Conduct for client/member protection
Directory listing with exposure to 4+ million consumers
Entire webinar suite of the best marketing secrets
Expert marketing content, including proven ideas that work
Video marketing library presented by industry leaders
AFS Certificate to differentiate & showcase business credibility
Unlimited access to all AFS webinars
Simple search tool: Find the right answers quickly
Step-by-step action plans, whitepapers, and expert guides
Fitness business insights and how-to videos
Hundreds of additional resources to improve
Annual AFS best practice research reports
1
All 3
Free CEC/CEU online course(s)
1
2
Use of AFS Business Approved logo
Opportunity to write for us as an AFS Educator
Opportunity to speak at SUCCEED!
Use of AFS Proud Member logo
Still Have Questions? Book a Short Call
---
Talk to a friendly adviser to learn how easy it is to incorporate AFS benefits
No matter what stage you're in, we'll develop an action plan for immediate success
Plus, take advantage of any current promotions!
---
Let's discuss your goals and how AFS is here to support you.
Take the next step, schedule your call now: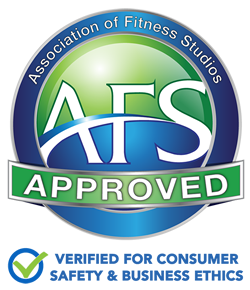 Endorsed by Industry Leaders - A Community for All
June Kahn
The ideas I have put to use have truly helped my studio gain local community support, which has turned into more business through my doors!
2009 Fitness Instructor of the Year and AFS Member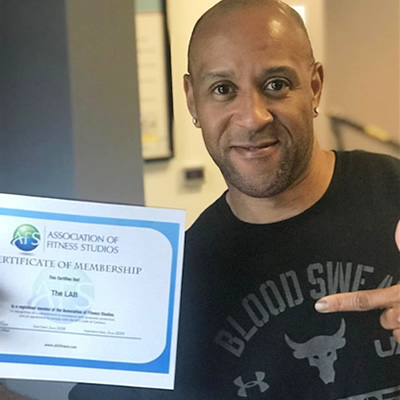 Michael Piercy
AFS is my go-to resource. They supply some of the best reports and tools to help studio owners make good decisions to move their business forward.
2018 PT of the Year and AFS Member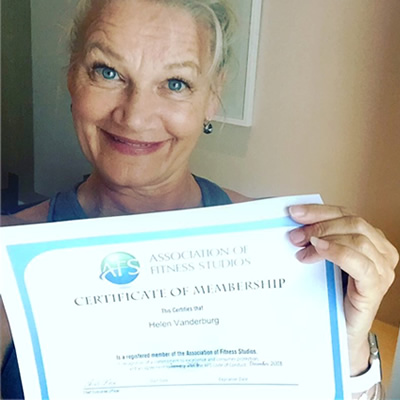 Helen Vanderburg
There is nothing more empowering than associating and sharing your passion with like-minded people.
2005 Instructor of the Year, 1996 Program Director of the Year and AFS Member