NEWS RELEASE
1st SUCCEED! of 2022 a Massive Success
"Over 2,000 attendees, brand new features, better engagement proves virtual events, if done right, are here to stay"

(MINNEAPOLIS, MN, March 14, 2022) – The Fitness Business Association (FBA) – announced today that its 1st SUCCEED! Virtual Conference & Expo of 2022 was a massive success. With over 2,000 attendees SUCCEED!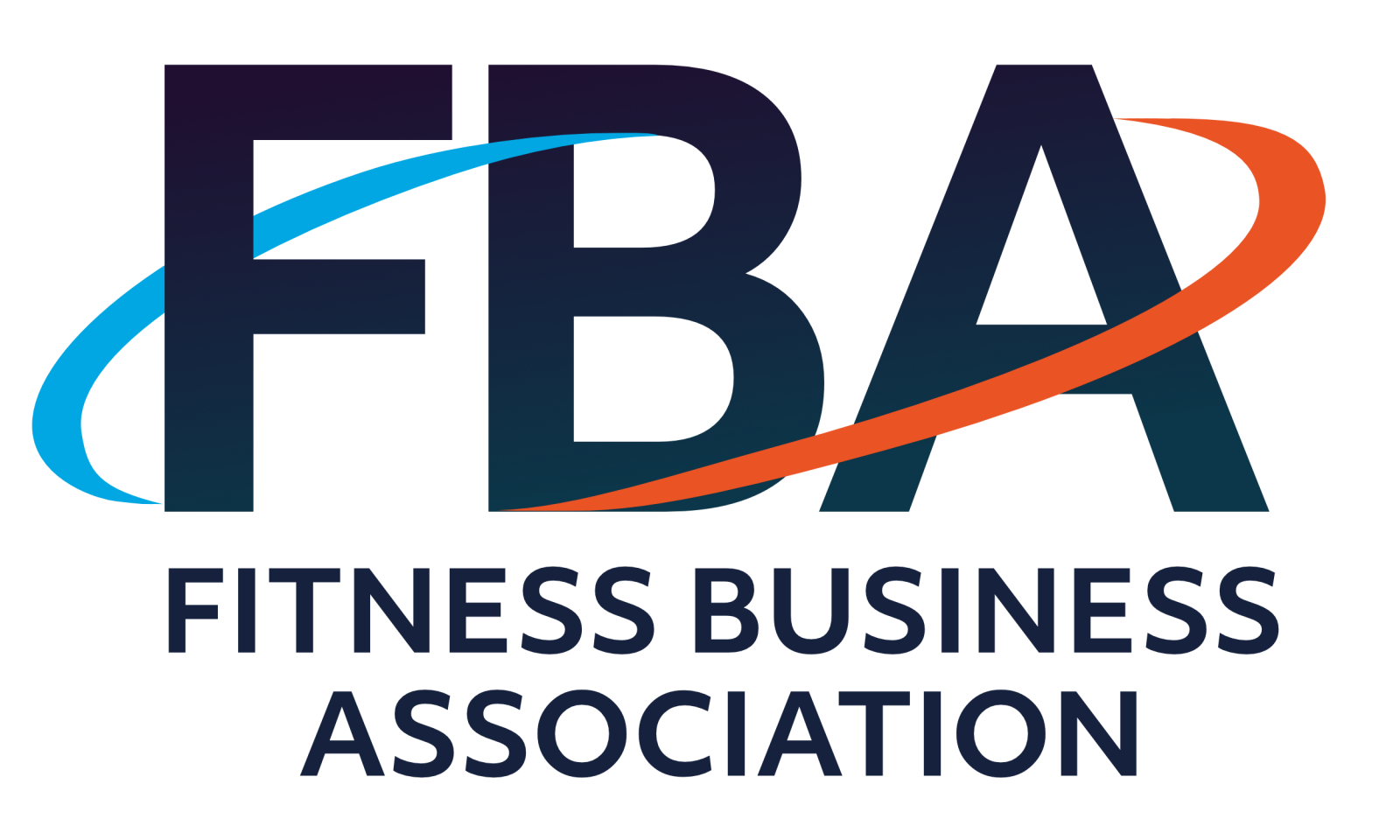 boasted several brand new enhancements, nearly 60 sessions, keynotes from Randy Hetrick and Paul Brown, all while continuing to lead the way when it comes to virtual engagement during its conferences.
Enhancements included...
Unveiling of brand new technology to create a much more personalized experience between speaker and attendee
Brain breaks, sponsored by ISSA, to provide short bursts of breathing techniques and workouts between sessions
Virtual staff rosters to ensure the experience of attendees was exceptional
Speakers engaging throughout the conference in the virtual forum to truly deliver an immersive experience
Cooking class and recipe sharing during the lunch breaks
Overall, the doubling down on virtual is working for attendees as 94% plan to attend future SUCCEED! events and refer their friends.
Building on the incredible successes of its 2020 and 2021 events, SUCCEED!'s virtual events have now delivered over 20,000 registrants for online learning to enhance the fitness business profitability of its audience.
"We all support the return to in-person events," said Josh Leve, FBA founder and CEO. "However, for us, for our model, we've found an incredible niche with virtual that provides a totally immersive experience while exponentially growing our membership model. Our attendees leave energized with a wealth of knowledge that allows them to never leave the comfort of their home, yet still earn continuing education and make it feel like they're in the same room as our presenters...it's truly a win-win for all!"
What Exhibitors & Sponsors are Saying...
"An awesome conference! The leads and follow ups the team at SUCCEED! provides are second to none. SUCCEED! is definitely our favorite virtual conference and the user experience for the participants is very smooth." - Anna Colosimo, Director, Partnerships & Business Development at Fit Bodies, Inc.
"Virtual events have a bad rap in the industry because so many were hoping to replicate in-person. What SUCCEED! has done is meet virtual head-on, invest in the user experience and it's working. This conference was by far the most engagement we've received as an exhibitor in the virtual space." Ruben Mejia, EVP Americas, SportsArt
What Attendees are Saying...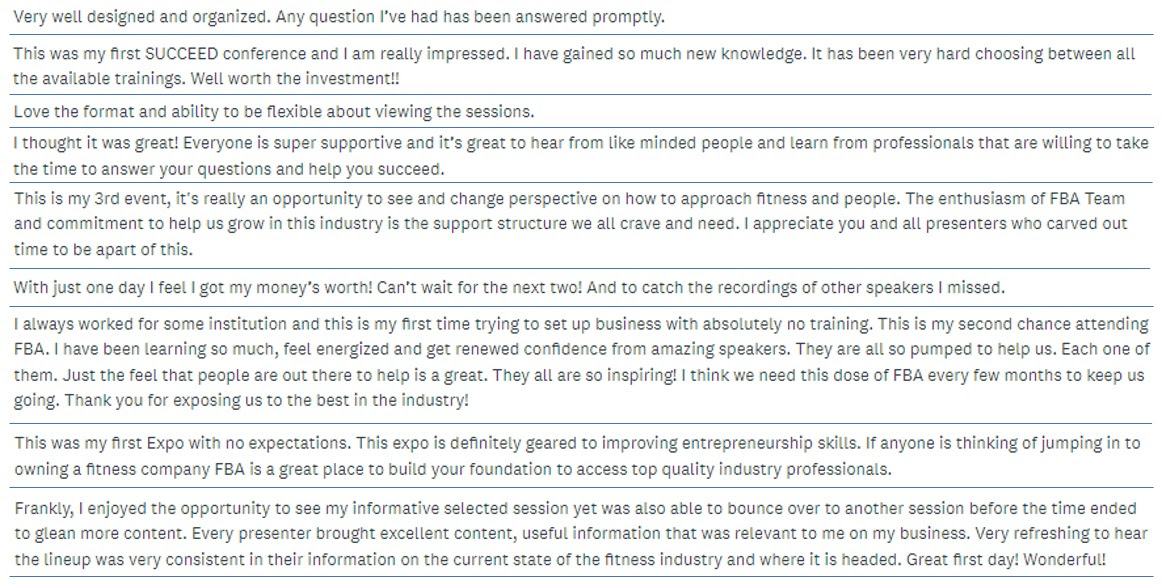 Even more impressive...
While registration continues to be strong, even more telling that virtual is here to stay if done right, the event boasted 1,556 booth visits within the SUCCEED! Virtual Expo! Further, the event generated over 17,000 page view from attendees - showing the virtual platform built custom by the FBA for its SUCCEED! Virtual conferences is delivering for everyone involved.
A brand new SUCCEED! Community Event is up next for the thriving brand, coming June 3-4, followed by the next big SUCCEED! Virtual Conference August 25-27, 2022.
"We're excited about the success of our SUCCEED! Virtual Conferences but we're just scratching the surface," said Leve. "Just like virtual training for the consumer, there's a massive market for our audience that craves and appreciates the convenience and flexibility of learning from home. And we're going to be there every step of the way, not going back to where the industry was, but meeting the industry where it is today."
More information will be posted on www.fbafitness.com.
About the FBA
The Fitness Business Association (FBA) is the only membership community dedicated solely to fitness businesses of all types. FBA provides owners and fitness professionals a wide array of business-specific products, services, and benefits that enable them to more effectively manage and grow their businesses, building on the passion, compassion, and courage they've already shown. FBA educational offerings include SUCCEED! Fitness Business Conventions & Expos - both in-person and virtual.

About SUCCEED! Conferences & Expos
Launched in May 2019 as an in-person event, and continuing with four COVID-induced virtual events in 2020 and 2021, SUCCEED! Conferences & Expos have drawn over 20,000 owners, operators, fitpros, and aspiring fitness business owners of all types. The next event is the SUCCEED! Community Event, June 3-4, 2022.