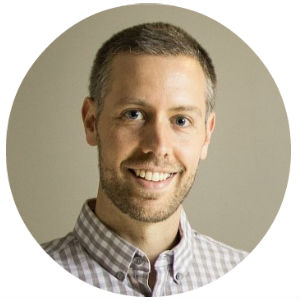 By Josh Leve, AFS Founder & CEO
The NSCA National Show this past week in Las Vegas was another event I was proud to take part in.  While the networking and educational sessions and everything in between are always top notch, what always stands out to me with NSCA is the camaraderie, professionalism and pride attendees feel by belonging to such as credible certifying organization.
For me, it was great to reconnect with friends in the industry, including Mark Nutting who helped AFS a couple years ago for a pre-con event at the NSCA PT Conference on Everything You Need to Know to Start a Fitness Studio.  
It's such a great feeling to see Mark's fitness studio, Jiva Fitness (pronounced Jee Va) continue to grow in Easton, PA and to hear about his new book about to be released The Business of Personal Training. 
I also wanted to send a special shout out and congratulations to Robert Linkul for his Board of Directors approved application as an NSCA Fellow!  Robert is someone who I've recently gotten to know and who's a true professional in this industry.  
Robert's passion to help fitness professionals always shines through and it's no wonder he's been able to take his love of fitness and turn it into a highly successful studio in Sacramento, CA (check them out: www.bestrongerfitness.com).  Robert regularly speaks for NSCA on a variety of topics and is always willing to provide his advice when necessary.  
For me, it comes down to the pure joy I felt from attendees.  In fact, this 2017 National show had energy off the charts.  When I'm able to present on The State of Fitness Studio Industry at 4pm on a Friday afternoon (in Las Vegas) and have nearly 150 people attend, you know you're at a very well attended event.  
A special thank you is definitely in order for all of those at NSCA who AFS worked with and who brought this event together including Nick Clayton, Danielle Duquette and Virginia Meier.  Another great event in the books and we'll see you all again in 2018 in Indianapolis!
---
Josh Leve is the Founder & CEO of the Association of Fitness Studios (AFS). AFS' mission is to provide studio owners and entrepreneurial fitness professionals with the platform to effectively start, manage, and grow their businesses. 
With over 60 industry partnerships – Josh's success with AFS has translated into being featured in all major fitness publications and is also a featured speaker for events such as Club Industry, NSCA, NASM, Athletic Business, EMPOWER!, and more.