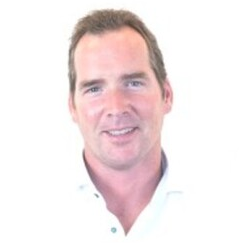 By Simon Aurik, Special AFS Contributor
Shorter days and colder weather mean that fewer people are inclined to visit gyms compared to the warmer months. Throw into the mix the coronavirus which has caused dwindling client bases, closures, and lower on-site engagement rates, you're left with a fall fitness season that's a far cry from anything we've seen before. Interestingly, this fall, many fitness entrepreneurs are swapping out Zumba for Zoom and opting for tech-focused approaches instead.
Let's be clear; this is not a new phenomenon. The fitness industry has always been a notoriously trendy one – one that has always taken to technological adoption like a fish to water. However, the internal data gathered from our user database shows that tech-based alternatives (e.g., streaming, tracking, and logging workouts) really took off in March of this year – aka at the start of the pandemic in North America.
The Associated Press reported that gyms, studios, and health clubs lost an estimated $13.9 billion during this year's shutdowns. Members were not keen on returning to gyms, and client hours declined. At the same time, smartwatches saw a surge in sales in 2020, with Mordor Intelligence reporting that the wearable electronics market is expected to grow at an annual rate of 14.5% between now and 2025. Trade experts IHRSA stated that there are ongoing projects to find the 'next-big-thing' in wearable tech. In effect, smart business owners know an opportunity when it comes knocking – and this is that knock.
Fitness tech isn't just having its moment under the sun – it's here to stay.
This fall is the perfect season to start anew with your game plan for 2021, with technological transformation at the forefront. But, how do you sift through the endless tools and devices that are saturating the fitness tech market to find the right fit for your business?
Firstly, you should discern the usefulness of any particular device or software in the long term. The fall and winter season is the perfect time to separate the fad devices from those that actually work. The former is easily disregarded as people fall out of love with them and the desire to stay inside (and stationary) increases. The latter are devices that are actively used throughout the seasons and serve both business owners and consumers. It requires a little bit of research, but there are tons of resources out there to help you ascertain transient tech from tried-and-true ones.
Once you have that figured out, I suggest looking into your tech needs. On one hand, you have consumer-focused tech like wearables, apps, and smart-training equipment. These are particularly useful for personal trainers and members. As a business owner, you need to be looking at market solutions that will bolster your business from an operational standpoint. I'm talking about booking and managing systems, online communities, and cutting edge virtual offerings. It's not one-size-fits-all, but by being uncompromising on your needs, you can cut out the fluff and invest in the right stuff.
It's a matter of evaluating the risk vs. opportunity of utilizing your chosen tech solution.
On the opportunity side of the spectrum, you should look inward and assess the pain-points of your business to determine if using a certain software will positively affect your gym or studio. These impacts should not just be measured in monetary gain but also through member engagement, retention, workflows, attracting prospects, and more. This is the perfect time to round up your team and brainstorm.
On the other side of the spectrum, there's the risk factor. These are all the potential downsides that using a new type of technology entails. This can range from your chosen software or device having a steep learning curve, little to no customer support, a lack of third-party integrations, your members spending more time deciphering complicated interfaces than exercising, dehumanization, and other limitations. Lay this out against your opportunities, and you'll find that within the myriad of fitness tech trends, there will be a fit for your business.
This fall is the ideal time to set your business up for the coming year.
2020 may have thrown us for a loop, but next year, you'll be prepared. Start thinking of ways to incorporate tech into your daily operations and offerings. For example, you can provide a groundbreaking fitness app for your community that facilitates engagement, booking, and eventually, reduces churn. Or, you can empower your trainers to coach online using digital training services. Remote coaching may be the way of the future and can be offered for a reduced rate compared to its physical counterpart. It's revenue that you shouldn't miss out on considering the current climate.
You can even go a step further and run focus groups to find out what tech trends your facility members are gravitating towards. For example, are they purchasing Fitbits more than ever? Or, are heart rate monitors more of their thing? Finding out what tech your members are using at home is a surefire way to be on-point with your tech offering. You could find ways to bridge the gap between home and gym by providing them with digital content and challenges that will keep you relevant throughout fall and winter.
My point is, technological trends are playing a more pivotal role than ever in the fitness industry. Health and fitness businesses can benefit by getting ahead of the curve and welcoming these advancements. The data on fitness tech speaks for itself – now all you have to do is pick up on the trend.
---
Simon Aurik is CMO of Virtuagym, the software solution for the fitness industry, enterprises, and corporate health. Simon has 15+ years of experience in digital marketing, data management, sales, business development, and is an all-around tech expert. Over the past year, he's led Virtuagym's marketing and sales efforts, enabling the company to grow and meet the needs of today's fitness industry.