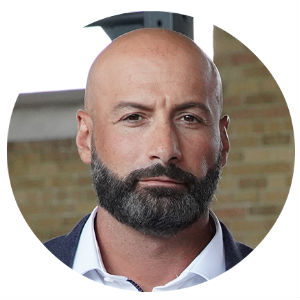 By Len Fridman, Special FBA Contributor
Landing new leads and converting them into paying customers for your business is a rat race at the best of times, without the pandemic to deal with. According to marketing gurus, HubSpot, "generating traffic and leads" is by far the biggest challenge marketers have faced in 2021.
In the fitness industry, it's especially challenging to churn out high-quality leads with the potential to become long-term clients. With 50% of new fitness members quitting within three months of signing up, your retention strategy must start by making a good first impression with your lead generation process.
From the moment a new lead finds your website, you need to create and nurture a strong relationship or risk another lost lead. Here we outline three key reasons why you're losing your next customer, along with solutions to ensure your lead generation efforts are successful.
The website experience isn't optimized for success
It's not enough anymore to have a website with all the bells and whistles—you need it to make the most out of search engine optimization (SEO for short). Considering 46% of all Google searches are linked to local services, like nearby gyms and fitness studios, your website must be optimized for search engines so it's easy for leads to find you.
How do you rank higher in search results? While landing pages can produce conversion rates of up to 26%, your audience won't find you without the right keywords, which speak directly to your ideal client's age group, goals, values, and challenges. The next step is to conduct keyword research, as you find the primary (common) and secondary (niche) keywords your audience is searching for. For some help, SEMrush and Ubersuggest offer free versions of their keyword search tools.
Pro tip: Don't forget to optimize for mobile devices, too. Since Google penalizes non-mobile websites, your website must be optimized for mobile, or you'll see your Google rankings drop, which will result in fewer leads.
There's no clear strategy to capture leads
Congrats—your website is getting visitors. But, why no leads? It's likely that you're not capitalizing on that web traffic because you don't have a well-structured lead capture form. Research shows that 74% of marketers use them for lead generation and collecting relevant lead data, such as their name and email address, in exchange for a small reward like discount code. What makes a good lead capture form?
Five fields or more: Although shorter forms may attract more people, longer forms will deliver higher quality leads who are serious about signing up.
Placement: Not every visitor will make it to the bottom of your web page, so why not include a pop-up banner before they leave your site? Alternatively, when users visit your website, you set an anchor that automatically scrolls down to your form.
Clear call to action: Forms with "Submit" buttons have lower conversion rates than those with phrases such as "Click Here" and "Register Now." In other words, a clear instruction will convince users to take further action.
You're not directly communicating with leads
In a world full of options, you don't want to keep your leads hanging too long after they've filled out your form. After all, your end goal is to turn them into paying clients, so give them a nudge. Reach out to leads directly with two-way texting to answer any questions or provide additional support. According to Visually, 66% of consumers would pay more for a service or product if the business used a mobile messaging channel for communication. Hearing that text message chime will also create urgency, resulting in more leads booking with your fitness studio.  
It's time to execute your lead generation game plan
Lead capture forms (widget)
Sometimes lead generation can feel like a full-time job, especially if leads aren't biting. You need a structure in which leads effortlessly find you and become part of your network, so you can nurture and convert them into loyal clients.
WellnessLiving's all-in-one platform can help you execute a strong lead generation game plan. With Presence™ website builder, we help you create a site that's fully optimized for SEO and integrates within the software. You can then embed our lead capture widget on your website, and seamlessly start collecting data on your leads. Finally, we streamline lead communication with two-way text messaging capabilities within Message Center, allowing you to engage in full end-to-end conversations with new leads.
Want to learn more about how WellnessLiving can help grow your business? Book a free, no-commitment demo with WellnessLiving and save 50% on the Professional Plan for the lifetime of your subscription.
---
Len Fridman is a fitness business expert and a successful entrepreneur. Len is the CEO and Co-Founder of WellnessLiving. In 2009, he started a local bootcamp that soon grew into multiple locations across the country. He created the MetaBody Yoga and Fitness Pass, with over 60,000 active clients. Len saw a need in the market for reliable, cost-effective business management software. Along with his childhood friend Sasha Davids, the two created WellnessLiving to help business owners grow and expand their businesses.