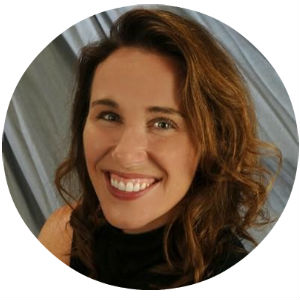 By Stephanie Silber, Special AFS Contributor
Do you only trade dollars for hours worked? Geralyn Coopersmith of Coopersmith Consulting LLC, recently was quoted in Club Industry's 2019 report stating, "almost every trainer needs to have some other ancillary revenue stream where they are not trading time for money."
The information age and evolution of the internet has allowed many people to make a living more passively. There are many individuals in the fitness industry who have adopted this concept and are rocking it. Let's learn from what they are doing.
Selling Your Craft Online
There are multiple ways to sell your craft online. Dave Smith of Online Trainers Federation has an excellent podcast interview with Meghan Callaway, creator of the Ultimate Pull Up System. Check it out here. Smith recommends improving your value proposition and what you offer as opposed to just offering cheap cookie-cutter programs.
Online training: Can be a good source of additional income, but still requires trading dollars for hours in most cases.
Selling Your Products to Your Clients on Your Website: Excellent option, and a great way to increase your revenue, but still only targets the business to consumer (B2C concept).
Selling Your Products to other Professionals Like You: More of the business to business concept, this idea entails creating a program, bootcamp, eBook, workshop design or otherwise ready to go and easily customizable for a fellow fitness professional to take hold of. It's a fantastic way to get this world moving more by sharing the ideas you give to clients with each other. New marketplace capabilities allow you to get these products in front of trainers who need inspiration.
Note: Best of all worlds? Consider all three. Also, you can sell your content online in many places also (i.e. individual website, affiliate links, and marketplaces).
Fitness Seminars, Workshops, and Creation of CEC Courses
Getting more involved in the fitness industry can take place by creating seminars in your local area or beginning to educate on a larger scale such as regional and national conferences. Creating these courses also provides you with both in person opportunities and online opportunities. Denise Imbesi, owner of Muscle Mixes Music, calls it capitalizing on what's "between your ears."
Fitness Writing
Expert Amanda Vogel shares many tips to break into this on her new website www.fitnesswriter.com. Writing for your own blog is great, but really the best strategy is to write for yourself and create content for other platforms, leveraging their audience to get your name out there.
In Conclusion 
Having had the pleasure to meet many industry leaders in the past two years, one thing I have learned from them is certain. They create one thing, and numerous streams of income are generated from it. Say it's a course they created. They will speak at conferences on that topic, have a digital course to purchase from it, and often, place that course in multiple places to reach multiple different target audiences within the fitness industry.
They leverage other platforms, network with people they want to emulate and make it happen. I hope the same for every one of you.
---
Stephanie Silber is the founder and CEO of FitSwop, a digital marketplace for fitness and health professionals to buy and sell fitness content, books, resources, products and programming to each other. Stephanie is a certified personal trainer and group fitness instructor, and has a Master's Degree from Miami University and Bachelor of Health Sciences from the University of Kentucky. You can find her at stephanie@fitswop.com.