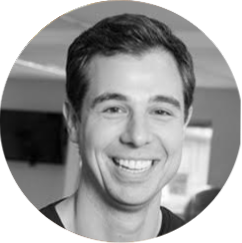 By Ollie Bailey​, Special FBA Contributor
Sponsored by GymCatch
Inflation has risen worldwide and there is no escaping it. It hit 8.5% in the United States last month alone with fuel and energy prices making the highest impact on households.
In simple words, inflation means you have to spend more to get the same. This means if you are an independent fitness provider pricing your fitness services for inflation is very important for your business to either thrive, survive or crash.
How can I price my fitness services to keep pace with the changes?
Look at your customer base
Your customer base is formed of different customers with different backgrounds so getting a feel of what they are willing to pay will help you gauge if rising your prices may be received well. Start with your most loyal group who will likely give you the most open feedback around it and will help you cascade to the rest of your customers.
If you're worried about rising your community class or your 1-2-1 session, it is important to know that the industry has already made some increases. On average and across Gymcatch's platform there has been an 8% price increase for pay as you go or pro-rata cost per class in the past 6 months.
Pilates professionals however have increased their prices by 16% with group fitness instructors increasing prices by 12% on average. What's important to consider here are the trade-offs in terms of cash in the door, upfront, long-term commitment, and then the ability to also be flexible with your pricing structure.
Coming off the pandemic membership packages took off. Most fitness professionals then were looking for a longer commitment from their customers. We have seen this trend drop and shift towards other types of packages such as blocks or courses, which commit the customer for several weeks or sessions giving further flexibility.
Memberships and longer commitment packages are being used as a premium service instead. With this type of package, the opportunity to add value is limitless and worth exploring especially if you are onto the hybrid business model.
Bring your costs down
Costs such as venue hire, equipment, etc may be a little harder to negotiate down. However, look at your infrastructure and tech costs, do you need to pay $150 per month for your booking and customer management system? Do you use all its functionality?
If you don't then is time to consider a more affordable option and one that you know won't break the bank but will provide you with all the functionality you need. For this we highly recommend Gymcatch as it's only $10 a month and will do everything you need to keep your business running like clockwork.
Increase your prices
Price increases are sometimes met with some unfavorable reactions from your members and clients - BUT - that's if it's handled in the wrong way. As long as you are clear when and why you are increasing your prices you should be in the clear.  Focus on all the improvements you've made, the service offerings you integrated, and the costs of running and investing in your business for the betterment of your audience.
Inflation is real. What can you do to tackle rising prices?
Data from Gymcatch shows that studios and individuals on the platform have already begun increasing their prices.
For more stats and info on how inflation is impacting class rates (and what you can do to prepare for it) check out the latest episode of Group Fitness Real Talk where I interview Ollie Bailey and we reveal some stats that everyone in the industry should be thinking about.
---
Ollie founded Gymcatch in 2015 with the aim of making participation in fitness easier for all.  As founder, Ollie served as CEO since Gymcatch's inception. He's currently focused on growing the platform through strategic partnerships, corporate development, and growing the team. Prior to founding Gymcatch, Ollie spent 10 years at Barclays, latterly as a Director covering the TMT sector. He gained an MBA with Honours from the University of Chicago in 2013 and higher class honors in Philosophy and International Relations from the University of Bristol. Outside of the office, Ollie enjoys traveling, playing and watching cricket, and spending time with his young family.  He supports a number of charities focused on increasing physical participation.