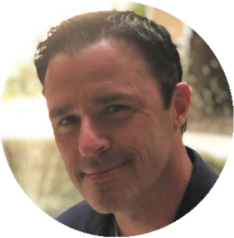 By Sean Gagnon, Special AFS Contributor
I am a BIG fan of the Ultimate Fighting Championship (UFC). I've trained at their gyms. I've watched nearly every main event either on Pay Per View or live at the various fight cards. I've purchased UFC merchandise and even hired fighters for promotional events for my company. Over the last 15 years, I'd say I have easily paid 10's of thousands of dollars for UFC events, merchandise, and personnel.
Needless to say, I am a good customer of that company! As a business owner, I love to study the businesses I favor and learn what I can from them. Recently I learned a BIG lesson from the UFC. What follows is a story about customer experience and some lessons you can apply to your business as well.
This weekend there is a card scheduled in Brooklyn NY. As that is only about an hour from where I live, I purchased my tickets as soon as they became available and have been eagerly awaiting this historic event. It was a great line-up of fights and included two world title match-ups.
If you know anything about the sport you know it's a tough way to make a living for the fighters. After all, they are FIGHTING! It's not uncommon for the athletes to be injured during training and often times that results in fights being canceled or the card being changed. As a fan, you come to accept that when you buy your tickets. What you signed up for may not be what you get!
Leading into the week everything was looking great! Everyone was healthy, everyone was on track with their weight cuts and it looked like the card was going to remain intact! Then, all of the sudden, all hell broke loose! One of the fighters in the main championship event injured his knee in a freak accident. He literally tripped as he was going to say hello to a friend and tore a ligament in his knee! It looked like we were in for another UFC disappointment! However, the UFC gave fans the great news that another world champion from a lighter division was going to step up and take the fight! Wow - a super fight - all was well again!
With anticipation building late into the week, I was getting more and more excited for this epic card. Then, all of the sudden, all hell broke loose - again! One of the biggest stars in the game went berserk after the press conference and was caught on video throwing a cart through the fighter's bus window injuring two of the athletes on the card.
Both were deemed ineligible to fight due to their injuries. Then the world champion that stepped up to take the main event had to withdraw because the doctors felt his weight cut was unsafe. In a matter of 24 hours, this incredible card was reduced from 13 fights to 9 and the main event became all but a mismatch when they called up yet a third replacement to fight for the title!
So there I sat with tickets in hand to an event that honestly just wasn't that interesting anymore. My friends and I had collectively spent well over $1000 again and we wanted to know what the UFC was going to do about that! The answer - NOTHING! The company brass came on the air patting themselves on the back about how they had saved the day. They made excuse after excuse for the events that took place and practically blamed everyone - but themselves! Despicable - but not surprising given their history over the past 15 years!
What did I learn from the UFC and how can we apply it to our businesses?
Lead with Gratitude
Certainly, the UFC and their ticket re-sellers have a database of who purchased tickets to the event. How hard would it have been to send out a simple note to those customers thanking them for their purchase and welcoming them to the event?
Acknowledge the craziness of the week but assure them that they are still going to have a great experience. Wouldn't that soften the blow a little bit and encourage their customers to still come and be a part of the event? In your business, if a trainer has to cancel a session or the facility needs to close early due to an unforeseen event - communicate immediately. Lead with a THANK YOU, explain the situation and assure them that the next time they step through the doors it will be better than ever. And when they show up - make sure it is!
Take Responsibility
If I or one of my team members messes up, or a product a customer orders has an issue - I OWN IT. I don't blame the factory, the trucking company, or the weather. I OWN IT. Yes, I explain the details of what happened but I shoulder the blame and find out how I can make it right. Then I do exactly that! In my experience, people tend to be much more forgiving when you are not pointing fingers at everyone else!
Offer Something to Your Customer
In all my years and experiences with the UFC where I didn't 'get what I paid for' they have never once offered anything as a token of their apology or gratitude. What if they said - show us your ticket to the event and you will get a commemorative t-shirt. Or - here is a voucher for $10 off the next pay per view. Sure these things would cost some money but they would also draw me back to the brand. Wearing a t-shirt shows I'm a fan and promotes their company. A voucher invites me back to remind me why I love the sport in the first place! Could you give a voucher for a free stretching session, a coupon for a smoothie etc…? Do something that will bring your disappointed customer back to your business so you have the chance to win them over again.
In Conclusion
Things happen in life and in business - that's inevitable. It's how you handle these things that matter. A few simple steps can make all the difference. Sure they will cost some energy and maybe even a little money but what is the lifetime value of your customer? What is the value of the reviews they give their friends both in person and online? The next time that 'something' happens in your business be ready, act accordingly and you truly can save the day!
So what happened with the event? My friends and I got a refund from the ticket company and will certainly think twice before our next big purchase with the UFC!
---
Sean Gagnon is the founder and president of The Abs Company. He received his master's degree in clinical physiology from the University of Florida.  For over 10 years his company has been focused on core-based functional training products for the commercial and consumer fitness markets. The Abs Company products can be found in over 10,000 facilities and millions of homes in over 40 countries worldwide. The company mission is "We Change Lives from the Core". Sean and his team are proud to do just that every day!