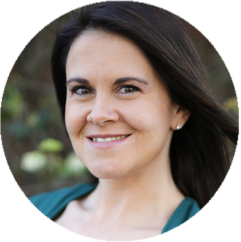 By Elisabeth Fouts, Special FBA Contributor
The past 15 months have been challenging to say the least; however, in some aspects the pandemic has become a catalyst for positive change. And for many, it seems that change is making physical and mental health and wellbeing a higher priority. If Americans continue to explore new ways to activate or maintain healthy lifestyles, we are only six months away from what could be the biggest January 'New Year's resolution return' to gyms on record. The time is NOW to update a space for fitness activity.
Here are 3 insider tips from the fitness industry equipment supplier perspective that can help you make the most of your time and investment.
Budget Allocation – Making Sense of Your Budget Dollars
An equipment refresh is a great way to give your workout space a new look without breaking the bank. Start by replacing equipment and accessories that are faded, dated, damaged, or just look perpetually dirty no matter how often they are cleaned. About 70% of your equipment refresh budget should go toward the equipment itself, and the other 30% will need to go towards shipping, tax, and equipment installation costs (if applicable). In the past, 15-20% towards shipping and tax would be sufficient – but with the significant rise in shipping costs post-pandemic, an extra 10-15% allocated to that line item has a better chance of keeping you on budget.
If you are planning something on a larger scale such as a renovation, be sure to separate your fitness facility equipment costs from your construction costs. For example, if new flooring is a part of your facility renovation, try to shift the flooring cost to your construction budget. That might seem like an obvious statement; however, we often learn when working with customers that flooring is the last thing to come to mind when updating a fitness space - and it can take a big chunk out of your equipment budget if not considered in the early stages.
Space Planning for Social Distancing
Perhaps one positive to come out of the COVID pandemic, is the heighted awareness for cleanliness and social distancing. These are great habits to keep and reinforce in training environments to keep your facility and equipment clean and risk for transmission of any germ, virus, or pathogen to a minimum.  
Posting and enforcing room capacity levels are a good way to ensure social distancing. Long before the pandemic in 2007, the American College of Sports Medicine released a book on Health/Fitness Facility Standards and Guidelines as a handbook reference guide for those managing a training space. For an open space such as a studio fitness or group training environment, ASCM recommends allowing 50 square feet per person* which allows a little over 7 ft. of distance between participants. For example, if you have a 1,200 sqft. studio, you can post and enforce a room or 'class capacity' of 24 people.
Cramming as many people as possible into an open training space is not always a great experience for your participants. This equation is also helpful in new construction projects for determining how much equipment to purchase. Overcrowding of a space can be a detractor, especially for someone re-acclimating to being a part of a group of any size. When there is not attendance cap, there is also an increased chance that a class runs short on equipment.
While we don't like the idea of turning people away, enforcing class capacity will train participants to sign up to reserve their spot in class. If 50 sqft. per person seems conservative, use the '6 ft. rule' and allow for 36 sqft. per person to increase your class attendance cap and preserve the social distancing recommendation.
The 'Weight' is Not Over" – Update on Equipment Availability and Timelines
While the wait might be over for your members to return to the gym – the wait for some equipment could be a bit longer. The increase in demand of almost everything over the past 18 months continues to bring new sets of challenges to our global supply chain.
In late 2020, we began to experience a shortage of shipping containers worldwide due to heavy traffic congestion in seaports, at that time seasonal spikes in COVID cases, and staff shortages as a result. As countries across the globe continue to move forward at their own pace with return to full operations, our current struggle is the shortage of raw materials shared by nearly every industry in manufacturing.
How does that effect your equipment orders? In short, large scale projects requiring high quantities of strength & conditioning equipment such as grand openings, extensive renovations, or expansions may be affected by extended lead times. Be sure to keep an open line of communication with all of your suppliers regarding your equipment orders. As soon as possible, provide your equipment company sales rep with a list of equipment you need to order and when you need it. With that companies can check inventory and give updates on restock and delivery dates. This is the best thing you can do to communicate, manage, and execute on the expectations of any stakeholder, current or potential member regarding an upcoming renovation or club opening.  
---
Elisabeth holds a B.S. in Education and Exercise Science and has served the fitness industry for over 15 years. She has a variety of industry experience from personal training and group fitness instruction to health club membership sales and fitness management. Since joining Team Power Systems, Elisabeth has produced and co-authored educational content for live and virtual training sessions for the Power Systems staff and their industry partnership organizations across the United States.