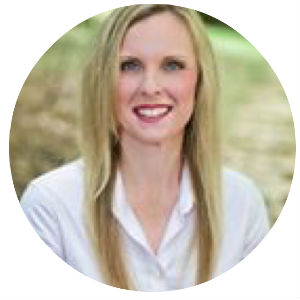 By Jane Bahneman, AFS Community Expert
The details of the commercial lease for your business might be one of the most important decisions you make. The short-and long-term implications are many – and might truly make or break you. The inherent challenge is that many talented fitness professionals – and would be studio owners – simply lack the necessary experience to negotiate leasing terms from a place of deep understanding.
Here are some items to take into consideration; pose these inquiries early on to save yourself wasted time, money, and energy.
Note: I strongly encourage all would-be studio owners to establish a relationship with a commercial real estate broker and attorney. In the case of such a big decision as a commercial lease, it truly is worth the investment to have these skilled professionals on your team, looking out for your best interest when a potential landlord most certainly is not. I am not an attorney – I have a great attorney – thus, the following tips are based on my experiences as a business owner.
1. If your business is a start-up, you will need to demonstrate an impeccable personal financial portfolio. Your landlord will likely require you to produce your personal financial statement, a business plan and 1-3 year pro forma statement. During this review process, be sure to ask your landlord if he/she will require a personal guarantee on any portion of the lease.
The answer is likely "yes". Are you willing to be personally on the hook for the commercial lease for any duration of the lease term? This carries a great deal of risk to you personally but will allow you to qualify because it enables the landlord some peace of mind that you are serious about the success of your business endeavors.
2. The more generous you are willing to be in your leasing terms, the more benefits you will likely gain in the negotiations. Draw up a list of the most important items that you would like to see in your lease terms. Perhaps these include a generous tenant improvement (TI) allowance or even an "out/exit" clause as an option a few years into the lease. Know what truly matters to you (non-negotiables), items you are willing to be flexible on, and what you can ultimately sleep with at night.
Recall that this is a negotiation; you will not get everything you ask for, but neither should the landlord! Typically, a strong financial statement, your willingness to personally guarantee a portion of the lease, as well as offering a longer lease term will give you a stronger place to negotiate items into your favor.
3. Be as exacting as possible in your letter of intent; this will be the basis for the lease drafting. Have the lease draft reviewed by an attorney, and have the building site drawings reviewed by an architect as soon as possible. Get a very good feel for the realistic work, and the expenses, that the potential space will require to get you opening-day ready.
There is a high likelihood that it will be more intensive than meets the eye, and avoiding major surprises is the best way to get your business up and running successfully!
Opening a brick and mortar business is one of the most exciting adventures of a lifetime! It takes a lot of courage, and work, to bring a vision into reality! Never be afraid to ask any question – and surround yourself with a team of trusted subject matter experts who will help you to ask the right questions, and to ultimately succeed.
---
Jane Bahneman, MS, is the owner of Nectar Yoga Studios (2) outside of Washington DC.  Jane has been teaching fitness and yoga, and speaking nationally for nearly two decades. She has held leadership roles in many fitness & wellness settings, and owns Jane Bahneman Consulting for aspiring entrepreneurs. Jane is an Athleta Brand Ambassador, and serves on the American Council on Exercise Industry Advisory Panel and the Advisory Council for the Association of Fitness Studios. Her certifications include: ACSM Certified Exercise Physiologist; NASM Certified Personal Trainer and Corrective Exercise Specialist; ACE Certified Group Exercise Instructor; Yoga Alliance E-RYT 500 and Prenatal-RYT; Spinning Certified.