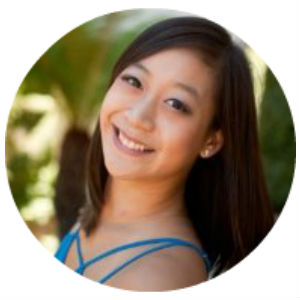 By Clara Ma, Creative Solutions, Manager at BollyX
As holiday season rolls around, we're all gearing up for a season of friends and family.  In our fitness lives, member and client travel and vacation plans at times seem to relegate fitness to the last thing on everyone's mind.
While it may seem like a last ditch effort, running a holiday sale might be one of the most beneficial tactics your fitness business can engage in before the end of year. Here are four reasons why having a holiday sale may benefit your last quarter and could be the biggest revenue generator of the year.
1 - People are primed to shop
Around the holiday season, people's minds are geared towards spending. Whether it's on gifts, treating themselves to something they've been eyeing all year, or finally splurging on that on Black Friday, consumers are primed to spend around the holiday season.
Consumers are also looking for great deals and are more inclined to impulsively buy if the price looks right. Think of all your friends who waited around till Black Friday to buy that new flat screen!
As a fitness company, you can capitalize on the urge to spend by offering sale prices for your product. For example, BollyX ran a promotional Thanksgiving week sale last year and dropped the prices so they were extremely competitive with the rest of the fitness industry. Fitness enthusiasts who were previously on the fence about pricing jumped on the sale.  Even those who weren't really looking, but saw the price, bit the bullet to lock in the steal of a deal.
2 - Create a sense of urgency
Holiday sales often do well because the holiday season lends itself to a constricted time period that will end with the end of the year. This creates a "last chance, don't miss it" feeling that helps urge buyers to spend. By using phrases like "limited time offer" and "grab it before it's gone," you can emphasize the short-term nature of your sale and encourage consumers to spend now and not wait.
As the year nears an end, use the calendar's natural deadline to help drive sales and close out the year. People are also looking to get their spending out of the way and start the New Year on a clean slate of budgeting. Urging people to get in on the last sale of the year can be a big motivator to closing out the year strong.
3 - Get rid of old merchandise
Another aspect to look at is physical products. As a fitness company, t-shirts and other clothing items are a great way to help spread the word. As the holiday season rolls around, it may be worth it to discount certain items to move merchandise sales.
Marking down those premium items that customers want but have been hesitant to splurge on can help drive sales. Also discounting prices on items that have been hard to move due to lack of popularity can be a tactic to get those pieces off shelves and make room for new inventory.
4 - Start thinking to the New Year
Last but not least, the year-end also brings along thoughts of the upcoming year and the goals to come. A vast majority of Americans will set fitness goals as their New Year's resolutions and what better way to help them jumpstart their goals than investing in something fitness related? Position your company to be a part of the resolution and solution to entice consumers to start planning ahead.
Have more holiday fitness sale ideas? Leave them in our comments below!
---
Clara is a BollyX instructor based out of NYC. She joined in the BollyX community in February 2015 and hasn't looked back since! She comes from a background of competitive dance - if you've ever seen the show Dance Moms, that was her childhood! She is trained in contemporary, ballet, jazz and modern dance, and though she hasn't had an classical South Asian dance training, she fell in love with Bollywood movies and the unique culture and dance movement it has brought to the US. In college, Clara was a part of the the Cal Dance Team and was on the sidelines for football and basketball. Go Bears!