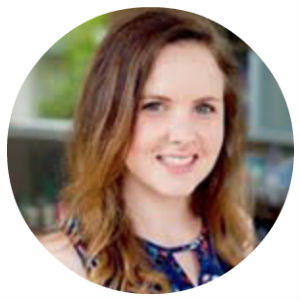 By Chelsea Boone, Special AFS Contributor
Your community is searching for your services! As fitness facilities are reopening consumers are making decisions on how and WHERE they want to resume their fitness journey. This means now is the time to showcase why your brand is a professional, trustworthy, SAFE place for existing and potential members to go. A KEY component in spreading this message can be your Google My Business (GMB) page!
Even before COVID-19, your Google My Business optimization was incredibly critical in ranking for local search (i.e. Googling "fitness classes near me"), and now, with search traffic skyrocketing again, it should be high on your priority list.
To give your business the highest probability of showing up in Google Search/Maps AND ensure that searchers who see your listing actually convert and reach out to you. take a look at this checklist of Google My Business optimizations:
Ask your current clients to leave reviews on your GMB page
Reviews are especially important in making your GMB profile stand out because they have the biggest impact on your reputation. ** Pro Tip: Now is the perfect time for your current members to share how clean and safe your facility is! This will be information viewers are actively searching for (and can really help you stand out from the competition).
Upload new photos to your profile
Show off both the interior and exterior of your location, as well as your team, your offerings, your new safety procedures, etc. Our team recommends updating the photos on your Google My Business page at least monthly as this increases search visibility and provides you with the ability to communicate your brand story to interested searchers.
Take advantage of having a keyword-rich business description.
With a full optimized description, you have the opportunity to include keywords that will help Google understand what your business is all about and what type of searches it should show your profile for. These should be the same keywords your website is optimized for (i.e. personal training, kickboxing, group fitness, etc.)
Last, but certainly not least, make sure your profile is claimed, verified, and accurate.
Your "NAPU" (ie. name, address, phone number, and website URL) should exactly match the info on your website, social media pages, and any other online business listing (Yelp, Trip Advisor, etc.)  If your business name is "The Ultimate Fitness Center" on Facebook, but simply "Ultimate Fitness Center" on your GMB page, you should be sure to update it! And remember,  If you have more than one facility a profile should be created for each location
For more information on how to dominate your local search optimization visit 97display.com and request more information!
---
Chelsea is the Marketing Executive at 97 Display, a lead-generation website solution designed specifically for fitness businesses. Her responsibilities include branding, back-to-base marketing, and outbound advertising. Chelsea continually promotes new features and strategies to 97 Display's existing client base, in addition to sharing the company's proven SEO strategies with fitness business owners across the world.