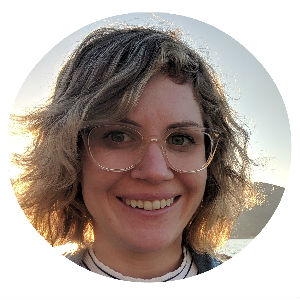 By Katie Kohlbeck, Special AFS Contributor
Building a social media presence doesn't happen effortlessly. Even the influencers you see on your feed utilize a strategy and have certain tactics that they deploy in order to create buzz.
In this article we'll walk through some of the questions and steps you should take in order to start forming a strategy around your social media which will require some thoughtful planning, consistency, and a willingness to take chances.
Define your goal
As with any tactic in your business strategy, it's always a good idea to begin by figuring out your end goal. In this case, what do you want to achieve by building your social media presence? Whether you are looking to bring more members or clients to your classes or bring visitors to your website, it is always helpful to begin with the end in mind.
Get to know your audience
Now that you have a defined goal, you'll want to get to know your target student base. One way to do this is to develop a persona for your ideal audience. This is a common marketing practice that helps focus your message, service, or product. Consider what your potential members value, their interests, and other demographic information. This information can be collected in a number of ways such as surveys, polls, interviews, and online research.
Want to dig even deeper? Hubspot has some great information about creating personas. During this step, also take into account which social media platform will be most effective in targeting your key demographic. For example, if you specialize in onsite corporate classes, LinkedIn could be a smart avenue to experiment with or maybe you want to try out functions like live stream or Stories in which case Instagram and Facebook will be your best options.
What and where will you publish?
You have your goal in mind and you know who you want to reach. Now it's time to get creative! Decide on the social media platforms you want to focus on, which should come out of your reflection on the audience you wish to reach. Once you have a direction in your audience and platform(s) then you can start to brainstorm what content makes the most sense.
Based on what you learned about your ideal client or student, you can develop relevant content such as a free online class, webinar, short video of a workout, how-to guides, and so on. Whatever you decide to produce for content, make sure it makes sense for the platform(s) you'll be posting but above all, ensure that it feels authentic to you and your offerings.
Analyzing your results
Of course, even the most seemingly strong plan will require analysis. What works for you at the start might not work as your business continues to grow. You may need to evolve the kind of content you offer on your social media or experiment with posting on different days and times. The bottom line here is to always stay informed of how your social media content is performing. Digging into your basic analytics will provide helpful information for what you should keep doing and what requires some tweaking.
---
About Offering Tree
Our friends at OfferingTree have created a convenient and user-friendly interface built with fitness professionals in mind. Their all-in-one suite includes an intuitive website builder, email marketing tool, blog platform, registration system and of course, social media integration so you can invite your website visitors to check out your social media content. Visit OfferingTree.com to check out how they can streamline your entire fitness business or drop them a note at hello@offeringtree.com
About the Author
Katie Kohlbeck is a marketing and communications professional with a passion for making wellness and fitness practices accessible to all. She is a writer at OfferingTree, a tech company dedicated to increasing access to wellness services and education, and who have developed a simplified solution for managing wellness and fitness businesses. Katie also serves on the Board of Directors and as a teacher for Keoni Movement Arts, a nonprofit with a mission to provide accessible yoga, dance, and gymnastics programs to underserved populations in the greater NYC area.