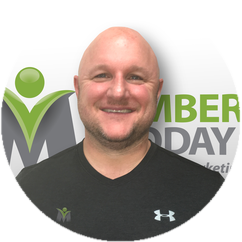 By Adam Sacco, Special AFS Contributor
You can be almost certain that if a prospect is calling you about your services, they are probably contacting your competition as well. In reality, there is no difference between you and your competition, unless your customer or prospect perceives it. Your job is to make that customer understand the value of your studio.
That perception is typically based upon the performance and attitude of your sales team. Anyone involved in membership sales should be prepared to handle the basics of beating your competition.
Here are some tips to turn that prospect into a client:
Be more prepared
You should have a plan put together that prepares your sales force for all questions that a consumer might ask. The most common question is, "How much does it cost?" Find a way to answer this question without scaring the prospect away. Sell on the value, not the price and be able to provide more perceived value.
If you ask the proper questions during the process you can determine what the value is for that individual. It might be a certain trainer, the geography of your club or your programs. Listen to what they are saying to determine what the real value is to that particular customer.
Be more engaged and ask better questions
Asking the right questions will get you the answers you need to provide the best service to your prospect. The engagement process is one of the most important parts of the sale. The first 30 seconds of a call or the face-to-face encounter can set the tone for the entire process. You can kill the sale if you don't give an immediate good first impression.
Think about this as an example: you walk into a restaurant that has a wait-time. The host can smile, take your name, give you updates and be pleasant, or they could totally ignore you and make you feel like you don't matter because your just another person waiting. That first encounter will make a lasting impression of that restaurant – love or hate. Even if the food is outstanding, it's the customer experience is that will be remembered.
Be more creative
What can you do as a studio that will make the consumer remember you? It could be as simple as how you answer the phone or greet all guests. It can be your overall enthusiasm in general that customers and prospects will remember. Do something that makes you rise above your competition. Even if the prospect does not buy your services now, find a way to keep them interested in the future. Implement creative follow-up strategies, so next time they are in the fitness market they contact you first.
Be a better communicator
To communicate properly, make sure you listen to what your customer is saying. If you find yourself doing all the talking that is an indicator the sale is going in the wrong direction. Listening to the consumer guides the sales process naturally, and it gives the consumer the exact answers they are looking for upfront.
In conclusion, the major distinction from your competition is you and your sales team. All clubs have certified training and the latest and greatest in equipment and technology - your process, enthusiasm, and creativity are the keys to differentiating yourself from the competition.
---
Adam Sacco is the Director of Sales & New Business Development at Members Today - a full service marketing company with a focus on the fitness industry located in Marietta, Georgia.

Adam has over 25 years of experience in the fitness industry that spans from personal training, sales and general management to his current role with Members Today.
trainer. After graduation, Adam started down his career path by joining the team at a local Gold's Gym as a sales consultant.  After a short time, he was named as their General Manager helping expand the gym's footprint to include three locations. Because of the success he had with Gold's Gym, he was recruited by a national direct mail and marketing company to join their team as their senior consultant providing hundreds of national clients with membership acquisition, retention, and marketing expertise.

After many years in marketing, he moved to a new venture at ABC Financial with a focus on billing software, providing knowledge and insight on an entirely new side of the business. His love of marketing and passion for helping his clients succeed led him to his current role with Members Today where he is focused on business development, sales and marketing.