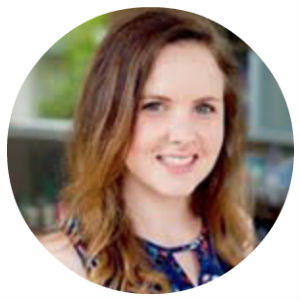 By Chelsea Boone, Special AFS Contributor
To say the least, COVID-19 has brought on many challenges for fitness businesses. However, the resilience of this industry has not gone unnoticed. While many businesses were forced to close their doors, fitness business owners have found creative ways to connect with their clients at a distance. 
And right now It's likely that your virtual training sessions are in full swing and your government officials are communicating plans to loosen their restrictions.
Even if your state won't be the first to pioneer a full re-opening, it is important to plan out the stages of your business reopening plan. This plan should, of course, include the new safety precautions you are implementing, but it should also include a marketing gameplan complete with steps for re-engaging your clients.
Below are actionable steps you can take to market this new phase of your business:
Update your social media pages
When to do this:  the week of your reopening date
Start with Google My Business. Upon your re-opening, it is important to check that your Google Business listing is not flagged as "Temporarily Closed." This is also a great time to update your business hours (if they have changed from pre-COVID) and even add a "we're open" picture to your page.
Facebook posts - Share your re-opening date and new safety procedures on your business Facebook page, any group pages you are an admin of, and also on your personal page! Don't be afraid to reach out to some of your close clients and friends and ask them to like and share your announcement!  (The more interaction your post gets the more Facebook will show it to others).
Other social channels - Be sure to also share your re-opening post on Instagram, Linkedin, and any other social media platforms you use for your business.
Are you running a welcome back promotion or fitness challenge? Great! Be sure to share those details on your social channels as well.
Send an email blast
When to do this: The week before your reopening
Let your clients (and even your list of past leads) know the details of your opening. What are your new hours? Any new rules/regulations they should abide by? What can they expect of you?
Most importantly, this email, as well as your social posts, should contain a "call to action." What step do you want them to take to re-engage with your business? This can be as simple as a link to your schedule that says "Register for a class here."
Enhance your email strategy with an automated campaign
When to do this: You should begin building out the campaign as soon as possible, and set it to launch after your initial email blast.
There is a 100% chance that some contacts on your email list won't see or open your initial announcement email. By building out an automated email campaign you increase your chances of connecting with your entire list, PLUS this 1-time setup keeps you from having to manually send emails over time.
Update your website
When to do this: 2 weeks before your reopening date
You likely made some updates to your website upon closing for COVID-19, this is the time to update those banners/graphics/pages with updated information about your reopening. Does your website have a Members Only section? If so, this is another great place to share your reopening announcement.
When each of these platforms are taken care of, take a second to think about what other channels you use to communicate with your members (text, Skype, etc.). Don't forget to utilize these mediums when spreading the news of your reopening. Your members have missed you and a personalized message is a great way to let them know you are ready to welcome them back.
---
Chelsea is the Marketing Executive at 97 Display, a lead-generation website solution designed specifically for fitness businesses. Her responsibilities include branding, back-to-base marketing, and outbound advertising. Chelsea continually promotes new features and strategies to 97 Display's existing client base, in addition to sharing the company's proven SEO strategies with fitness business owners across the world.