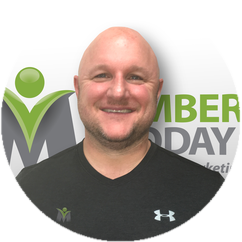 By Adam Sacco, Special AFS Contributor
In my almost three decades of helping clubs and studios obtain new leads, the same recurring comment comes up every day "I need more members". But getting you new leads is easy. My question is what are you doing with them once you get them? Do you have a real sales system in place?
Many times it comes down to knowing how to identify them and work them properly. Is your team (or are you) really working the phone, web and referral leads as they should? The complaint of needing more members can easily be solved with the proper sales and tracking system.
According to industry expert Jim Thomas of Fitness Management & Consulting, "Lead follow up is a big problem for many studios, but it's also a big opportunity. Studios can improve their sales performance by as much as 20% with proper lead follow up."
Leads that go untouched or forgotten only waste your marketing dollars.
As owners, you should be holding your sales team accountable and tracking whether or not they are following up on prospects quickly. The longer a lead goes untouched, the likelihood of closing it decreases drastically. Hopefully, your team is busy following up via phone, email as well as sending postcards inviting them in for a free workout.
Here are some simple tips for your sales team:
Answer your phone
If you cannot answer, be sure the recorded message the prospect hears is a friendly and inviting one full of excitement.
Call back as soon as possible
Do not allow the prospect to lose momentum by waiting. If you wait even a few hours, you've already lost some leverage. If you wait a few days, then the consumer most likely will have forgotten, lost interest or found someone else. If they are calling you, then chances are they are also calling your competitors.
Put yourself in their shoes 
Let's pretend you are the customer and you are in the market to buy new tires for your car. When you call the first location, the person who answered was rude and uninterested. Since they didn't sound like they wanted your business, you more than likely will not want to give them your business. So, you move on to the next possibility. Then, the second location does not answer the phone and either calls you back hours later or not at all. Since you don't have time to wait for a response, you keep calling other locations. The third location you call, answers the phone with a friendly tone and gives you all the details you need to make an informed decision.
Most likely you will go with that option location because they met your needs in a timely, convenient manner and did it in an inviting way. The same level of service applies in all sales scenarios. It applies in the gym business and even applies to online/web leads. If you fill out a contact form for three tire shops, you are most likely going to go with the one who not only gets back to you with the necessary information but gets back to you promptly.
Continue to follow-up with each lead through all communication channels
Your goal?  Set the appointment. A good rule of thumb is to offer two choices when booking. Offer two days to come in, then offer two times to come in. Monday or Wednesday? 10:30 am or 5:30 pm? This helps narrow down when is convenient for the client and also gives the impression that your location is busy and where everyone wants to workout. Remember, it's easy to sell something you are passionate about and believe in.
Make sure you communicate that excitement to the prospect. Translating your own excitement regarding fitness will translate into more sales. Remember, you don't have to be a sales expert, but you do need to get ahead of your competition by following these easy tips.
In conclusion
As an owner, you must make holding your team accountable for lead follow-up a top priority. If you are going to spend your hard-earned money on marketing to get new leads, be sure you handle them properly. Not working the leads would be like someone buying 10 personal training sessions and only showing up for three of them and complaining they are not getting the results. I understand running a business means you are way too busy to hold everyone's hand. However, not holding your team accountable means wasting valuable marketing dollars and a decrease in revenue. Realizing lead follow-up is a key component to growing your business and your bottom dollar. This will also mean you never have to complain about needing more members again.
---
Adam Sacco is the Director of Sales & New Business Development at Members Today - a full service marketing company with a focus on the fitness industry located in Marietta, Georgia.

Adam has over 25 years of experience in the fitness industry that spans from personal training, sales and general management to his current role with Members Today.
trainer. After graduation, Adam started down his career path by joining the team at a local Gold's Gym as a sales consultant.  After a short time, he was named as their General Manager helping expand the gym's footprint to include three locations. Because of the success he had with Gold's Gym, he was recruited by a national direct mail and marketing company to join their team as their senior consultant providing hundreds of national clients with membership acquisition, retention, and marketing expertise.

After many years in marketing, he moved to a new venture at ABC Financial with a focus on billing software, providing knowledge and insight on an entirely new side of the business. His love of marketing and passion for helping his clients succeed led him to his current role with Members Today where he is focused on business development, sales and marketing.