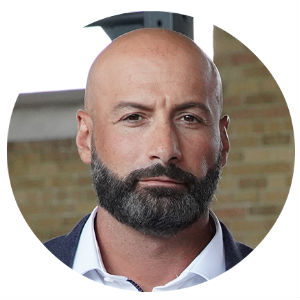 By Len Fridman, Special FBA Contributor
Even before the pandemic rocked our lives, video has been one of the leading marketing trends for some time. The difference now is that video is weaved into how most fitness businesses offer their services, with live-streamed classes and video recordings.
According to a survey by video marketing experts, Wyzowl, 84% of consumers had been convinced to buy a product or service by watching a brand's video. With more people than ever watching videos online, it only makes sense to use creative and insightful marketing videos as a vehicle to upsell your memberships—to upgrade and improve them—with your online services.
Many fitness studios have rebranded as a hybrid model, offering services both online and in-person. How do you keep your online services top-of-mind? Here we've zeroed in on 4 key ways that video marketing can increase your revenue and grow your business.
Increase your digital brand awareness
While most gyms and fitness studios have reopened, you should still be selling hybrid and digital memberships to clients who either prefer to work out at home or may want both options. What better way to upsell your online services than with video on your website?
With users spending 88% more time on websites with videos, this is the perfect opportunity to establish a personal connection with your client. Create videos that tell your brand's story of how your business pivoted online after the pandemic. Sure, every business that survived transitioned to the digital space, but taking your audience behind the scenes of your livestreamed classes will give them a preview of what to expect.
Use testimonial videos strategically
Your clients want to know that your online classes will solve their problems and bolster fitness levels just as well as your in-person classes did. One of the best ways to prove it is with testimonial videos that feature clients on camera, sharing their relatable stories that leverage emotions, the culture of the company, and the quality of your virtual class. In fact, 4x as many clients would rather watch a video about your business than read about it on your blog.
Engage with shareable videos
Video is also ruling the social media landscape, where video posts get 48% more views than image posts. From Instagram Reels to TikTok to YouTube, these social media platforms boost engagement, making them the perfect home for your video testimonials or snippets of your online classes. They will also lead to more clients signing up for your digital services, too, with 64% of consumers making a purchase after watching branded social videos.
Enhance your communication game
Throughout the pandemic, nurturing relationships with clients became essential to preserve loyalty and trust during difficult times. While just 64% of small businesses use email marketing, it can be a good investment, especially when you promote your online services with video. In fact, by incorporating video into your emails, there's potential for a 16% higher open rate with a 26% increase in responses.

Grow your online platform with video marketing
The pandemic has forced us all to be experts in video. You're live streaming and recording classes daily, but don't forget that video can be used to market your online services, too. In WellnessLiving's automated marketing suite, you can set up email campaigns with video content.  Additionally, with our Presence™ website builder, our team can help you build a site with pages that include marketing videos.
How else can WellnessLiving help grow your business? Book a free, no-commitment demo with WellnessLiving and save 50% on the Professional Plan for the lifetime of your subscription.
---
Len Fridman is a fitness business expert and successful entrepreneur. He is the CEO and Co-Founder of WellnessLiving, a leading business management software company tailored for the wellness and fitness sector. Len began his journey back in 2009 when he started a local boot-camp in his neighborhood park that soon grew into multiple locations across the country.
He teamed up with businesses across North America to create the MetaBody Yoga and Fitness Pass, with upwards of 60,000 active clients at its peak. In the midst of Len's success, he realized there was a lack of reliable, cost-effective business management software in the market. And so along with his childhood friend Sasha Davids, the two created WellnessLiving, an all-in-one and easy-to-use software solution to help bootstrap business owners, just like them.