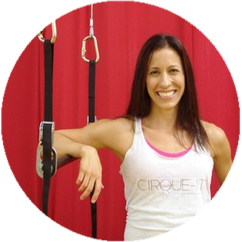 By Elizabeth Skwiot, Special AFS Contributor
Have you ever said, "I wish I could clone myself?" Your clients love you, and whenever you ask a sub to teach a class you hear about how much you are missed. You'd like to have more time to focus on other areas of your business while helping others newer in the industry develop their skills as trainers and coaches.
So, you resign yourself to training clients all day and managing employees; at night and weekends, you attend to all the other aspects of your business. The thought of taking a vacation or having a quiet weekend doesn't even cross your mind as you churn in the daily grind. You advise your clients to prioritize self-care, but doing so yourself seems like an unreasonable luxury.
Though you can't clone yourself, you can take what's special about you and what you do, put a structure behind it, package it, and share it with others.  Below are some steps you can follow to share your skills and knowledge in a way with your team to help expand their skills while retaining their own individual style, all while helping your studio establish a signature customer experience.
Feedback
Get specific feedback on what clients like about your class(es).  You can do this in a survey via email or in your newsletter by jotting down anecdotal feedback, or both. Take notes of what your clients like, don't like, look forward to, and remember about class. Get details whenever possible. For example, if they say, "I like the structure," ask what they like about the structure. Is it the length? The sections? The intervals? The variety? The consistency?
Get specific feedback on what clients like about you. You have certain phrases you love, certain cues you repeat, particularly habits you follow. Your clients begin to depend on some of these.  For example, if I get feedback that my client likes how I personalize cues, I need to note that I say a client's name and offer him/her specific coaching and suggestions. Maybe they like that I tell Laffy Taffy jokes during planks. Certainly, every day is different, but there will be themes that arise when your clients share what they like about your specific training or coaching style.
Themes
Make a list of the themes. You'll notice themes or patterns that arise in #1 and #2 above. Choose a handful in each category that you think are higher priority; for example, maybe your clients love that you have a consistent warm-up structure and finishing section and that you check-in with each individual at the beginning of a small-group training session. Choosing three priorities in class structure and delivery is a good amount to start with.
Reverse Engineer
Reverse engineer the list. What's natural to you most often isn't natural to others. This is likely the hardest step, so it will likely be helpful to have someone else help you with this to ask you questions. For example, if one of the themes you want your staff to replicate is "have a consistent warm-up and finishing section," make a list of all the steps you take to craft these sections when you plan your classes. There are likely patterns you engage in unconsciously, so this is a wonderful time to learn about yourself, what you do, and why.
Present
Package and present the steps. After you've discovered what you do and how you do it, you're in a position to share this with your staff.  Perhaps you package it in such a way to teach a concept in a 30-minute session at a weekly meeting, or whatever works for your studio schedule. You might explain how you remember something about a client to check-in with them about it each week, or the consistent questions you ask and types of cueing you do that clients look forward to and expect each session. Your staff might even offer ideas that you want to incorporate into your brand. In this way, you can replicate what you do to empower your staff to carry forward a consistent studio experience.
The goal of this process isn't to turn your staff into 'mini-me's,' but to empower them with a blueprint for success while retaining their individuality.
---
Elizabeth Skwiot is the founder of Cirque-It® Fitness, a circuit-style training modality that incorporates techniques and principles of circus arts with a foundation in science and biomechanics. Classes are taught with 'circus-infused' moves in a small group training format that is fun, challenging, and accessible to a wide variety of fitness levels. Cirque-It Fitness hosts off-site workshops around the country, empowering fitness professionals and studios to bring this specialized training to their clients.  For more information, visit cirqueitfitness.com.​