By Alison Cooley, Special AFS Contributor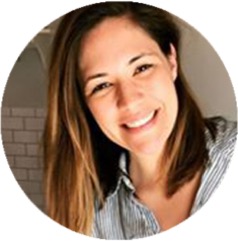 "No excuses," you tell yourself. "Today's the day, I am going to do a better job at marketing my business on Instagram." No more random posts when you have time… you're going to really see this thing through.
You pull up your account or register a new one (no time like today to try something new!), and create what you think just might be the next viral post on Instagram.
Your heart is racing as you click post.
"People are going to definitely double-tap this," you think. Then you sit there hitting refresh waiting for the flood of hearts to come pouring in.
And...Nothing.
All you have is a handful of likes and an overwhelming feeling of disappointment that things didn't go as expected.
Here's the deal: You're not alone. Not by a landslide. We've all been there.
Kayla Itsines didn't get nearly 10+ million followers overnight. Building a loyal Instagram following isn't as hard as you think.
There are 600 million people on Instagram and growing. Millions of people scroll through their feeds every day looking for motivation, self-improvement and better health. They're looking for authentic connections to thought leaders and influencers who can guide them down a path of better health, fitness, and wellness.
Guess what: That's you and they're going to find you!
Here's a secret I've learned along the way: Post and pray doesn't work. You can't throw something up, cross your fingers, and hope for the best. In the hyper-visual world of Instagram, you need a strategic marketing strategy to make your gym or studio stand out.
Don't bite your nails and worry about how to build a marketing strategy from scratch. We did our research and we know what works!
Here are a few simple steps from The Ultimate Guide to Marketing Your Gym or Studio on Instagram that you can start using today to build your brand online.
Write down your goals. If a client schedules a personal training session, I'm willing to bet the first thing you ask them is what their goals are. The same thing applies here. Are you trying to reach new members? Become an influencer? Engage with members when they're away from your business? Grab a sheet of paper and jot down what you're looking to achieve.
Establish your voice. Think about the messages you want to share and what that tone of voice looks like. Are you Motivational? Funny? Nurturing? Powerful? Strong? Zen? Maybe you're more than one! Just make sure it's authentic to you and your gym or studio.
Create a content strategy. Here's where the fun starts. A great Instagram content strategy includes a mix of topics, images, and messaging that supports your health and fitness business. Through our research of the biggest fitness, retail, health and wellness brands and influencers, we've identified 9 components of a successful content strategy, which includes user-generated content, motivational quotes or sayings, photos of classes, testimonials and transformational posts, news and announcements, sales and promotions, holidays, Instagram takeovers, and social media contests and challenges. Get all the details on these topics (and our favorite fitness examples) straight from the Instagram Marketing Guide.
Snap a great photo. Instagram is a visually-driven platform, so your photos and graphics need to look spectacular. You don't have to hire a photographer or a graphic designer to make your brand stand out on Instagram. Just about every smartphone comes with a powerful camera. All you need to do is snap a picture in good lighting (quick tip: face the light) and you should be in great shape. We have some great photography tips and easy-to-use graphic design software listed in our guide.
Don't underestimate the power of a #hashtag. Posts with at least one hashtag average 12.6% more engagement than those without (Track Maven). There are so many trending hashtags within the health and fitness industry -- from the obvious big ones like #Workout #Strong and #NoExcuses all the way to the niche ones like #GymLife #FitFam and #StrongerEveryDay. Here's a list of 106 proven hashtags that will instantly boost your insta-exposure.
There you have it.
That's the quick and dirty on how to boost your Instagram fame. For the full scoop on the 9 key components of a successful Instagram content strategy (and how to be great at all of them) and the science behind a viral Instagram post, check out The Ultimate Guide to Marketing Your Gym or Studio on Instagram.
---
Alison is the marketing director at BurnAlong, an online video fitness platform that partners with gyms and studios to stream their classes online. Alison helps brands -- big and small -- create marketing and social media strategies that draw people in and keep them engaged. When Alison's not busy helping gyms and studios grow their online presence or moonlighting as a yoga instructor, she's most likely searching for the perfect guacamole recipe or playing with her dog.