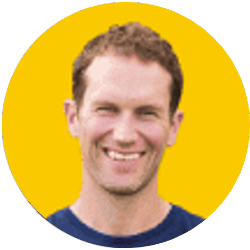 By Tim Saye, Special FBA Contributor
As personal trainers and fitness professionals, it is essential to be different and help you stand out from the crowd. Your niche is the area of your industry that you decide to focus on. Deciding on your niche will help you build and scale your business while bringing in more clients and helping more people with their goals.
Finding a niche as soon as possible is essential for an online trainer. It stops you from being the "jack of all trades, and the master of none." It allows you to show how you are different from the host of other trainers, who may offer generic programs which you know do not work for everybody. Understanding and mastering your niche will allow you to become the thought leader in your space, enabling you to establish a loyal audience and, ultimately, a more focused business.
When considering a niche, it is essential to remember that it must be something you have previous experience in or a keen passion for. In this post, we will give you a head start and list five ideas of potential niches you may want to consider.
Coaching for Military and Police Forces
Concentrating your efforts on targeting people who need to be fit for their job could be a great niche for your fitness business. For example, people considering the military or police force will either be healthy or need to get fit.
As a personal trainer, you could understand the requirements and needs of what it takes to become a military or law enforcement professional, which will allow you to tailor workouts and nutrition plans.
Strength Training for Everyday People
This is one of the broader niches on our list, but many people are keen to improve their strength and performance in everyday activities. You could even shorten this niche further, targeting a specific age bracket, such as pensioners. Your marketing could include targeting people seeking these results and showing them the benefits of having a healthy lifestyle.
Training for Athletes of Specific Sports
As a personal trainer, you may have had prior experience in a particular sport, where you have gained expert knowledge of performance and specific strengths needed to become the best.
Training athletes will allow you to help them improve their overall health and fitness and also improve their sports performance. Working together, you could also offer tailored exercise and nutrition plans to help build strength and prevent injury. This is an excellent service to offer, as you will be able to teach and coach your passion to the next generation of athletes and sports professionals.
Busy City Professionals
Targeting a group of individuals you know has busy lifestyles, and a disposable income could be a great way to grow your personal trainer business. This niche is interesting as the key thing that makes this group different is that they will want their personal trainers to fit around their schedules.
This is where online personal trainer software could help you manage multiple professionals while saving you time. You may want to focus on setting realistic S.M.A.R.T goals, personalized training programs, and nutrition advice.
Pregnancy and Postnatal Training
As an online fitness professional, you know that fitness is often about preparing for specific life events. Helping people with their journey of having a smooth, energy-filled pregnancy could be highly rewarding for you as a PT.
You could offer core and pelvic floor recovery, nutrition advice, stretches, and relaxation techniques.
Understanding and becoming an expert in your niche will take time. Still, once you have successfully mastered your area of expertise, you will give yourself and your fitness business the best opportunity to thrive and grow.
---
Tim Saye is the co-founder of PT Distinction and a qualified personal trainer. When moving to Sydney with a one-year visa, the idea of an online personal trainer software was born.
Leaving behind a full rota of personal training clients and then finding new clients in a different country, Tim was keen to continue helping his Australian clients who'd worked so hard to get incredible results and keep some income when returning to London. But, again, online coaching seemed the obvious answer.
Today PT Distinction is an award-winning online personal trainer software, constantly awarded top marks by personal trainers worldwide.