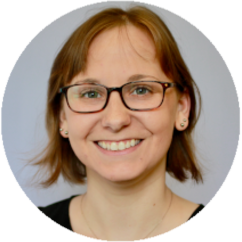 By Katie Zacharkiw, Special AFS Contributor
Happy clients mean more sales, more referrals, and more revenue. For that reason, every aspect of your business should revolve around your clients. Here are five steps you can start taking right now to create a superior client experience at your gym.
1. Build a Community that Fosters Loyalty
Part of a good client experience is making your facility a safe and supportive space. This creates the type of community where clients thrive. And when clients are happy, retention rates increase–and so does your revenue.
What you can do:
Welcome honest feedback. Clients are happiest when they feel like their opinions are being heard. At least once a year, you should be surveying your clients to get a grade on your business. Encourage honesty and follow up on any negative feedback. Also, make sure you always have a way for clients to leave feedback anonymously for those who aren't comfortable leaving their name.


Make it personal. Community happens when your clients feel like they belong, and one way to nurture that feeling is through personal interactions. Your staff should be involved enough with their clients to remember and greet them by name. They should pay attention enough to have a general idea of their clients' strengths, weaknesses, and goals. When clients feel supported, they'll keep coming back to your gym.
2. Train Staff on Retention and Upselling
From the client's perspective, your staff set the tone for your entire business, so training them to deliver a good client experience is essential. They should get to know the clients by name and be available to offer encouragement and support. They should also learn enough about the client's interests and goals to be able to effectively promote your services.
What you can do:
Train your staff on upselling. They should already be familiar with what services your gym offers and able to answer client questions. But they may need some extra training in sales. Train your staff on how to sell services to your clients, and incentivize them to do so. They spend the most time with your clients, which puts them in the best position to make the sale personal.
 
Train your staff on retention strategies. Like selling a service, successful retention means making it personal. This isn't just about using the clients' name. Your staff should be getting to know their clients and creating a supportive environment. They should also be trained on how to handle no-shows, late-payments, and other common client issues.
3. Optimize Online Engagement
Client experience isn't just how clients are treated when they walk in the front door. It starts earlier than that, often with your website as clients research services in their area, and extends to all online interactions that come later. For that reason, you want to ensure that your online experience is as seamless as your in-person one.
What you can do:
Optimize your website for ease of use. Your website is your most powerful piece of content, and the most commonplace that clients and prospects will visit to find information about your services and schedule. Make sure that important information is easy to find on your site. And with mobile use on the rise, make sure your site is optimized for mobile. 
 
Use email strategically. It's tough to get clients to open your emails, largely because so many messages end up being spam. Employ email best practices to help your subject lines stand out and make the messaging more personal. Most importantly, only send out emails with relevant information. Otherwise, you might find your email address blocked.
 
Embrace social media. Social channels are a great way to connect with and celebrate your clients, as well as promote your services. Post photos of your clients (with their permission!) that they can share with their friends. Follow your clients and engage with their content where appropriate. Be available to answer questions about your services through social messaging.
4. Formalize Your Referral Program
Referrals spur growth, and clients will be happy to refer a great experience to their friends. You can absolutely take advantage of this by establishing a formal referral program. Reward your clients for bringing in new prospects. Because people are more likely to trust a recommendation from a friend than a stranger, referrals are the most powerful marketing tool you have.
What you can do:
Start a formal referral program. There are different ways to structure referral programs, so do some research to see what makes the most financial sense for your business. And once your program is in place, make sure you market it to your existing clients so they know that it's there.
 
Host events to encourage referrals. This may be an open house, a special workshop, or a 'bring-a-friend-for-free' week at your gym. The point is, create a specific, free event where your clients are encouraged to bring friends. With luck, some of those friends might become new clients for you.
5. Give Your Facility Some Love
It's natural for your facility and equipment to show a little wear and tear after a while. Don't let it get too far before addressing it. First impressions matter and you want your facility to give off an impression that's welcoming and fun.
What you can do:
Schedule an annual deep clean. Even if it means shutting down business for a day, take the time to really give your facility a good cleaning and update. This might involve repainting walls, refreshing signage, or replacing worn down equipment.
 
Involve staff and clients if you can. If it makes sense to do so, survey staff and clients about what updates they'd like to see at your facility. As the ones using your services every day, they may be able to point out a potential improvement that you might have missed otherwise.
You don't have to be the biggest gym to be the best one. The best gyms stand out not because they offer the most services, but because they offer an experience that clients want to keep coming back to.
---
Katie Zacharkiw is the Content Marketing Manager at Pike13, a scheduling software company located in Seattle, WA. She has more than seven years of experience in content strategy and marketing