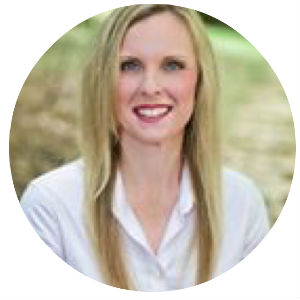 By Jane Bahneman, AFS Community Expert
In my last post, I tackled the topic of important items to think about before jumping into a business partnership. This month, I will offer thoughts to consider if you have now agreed to set up the terms of a successful partnership. And while this list could be as long as a book, I have narrowed it down to 5 simple tips to stimulate good conversation between you and your partner!
There is a lot to consider when taking the leap into small business ownership. The ante is upped substantially when any entrepreneur decides to open a brick-and-mortar fitness studio. The everyday stresses of typical business ownership become magnified as rent payments, utility bills, and payroll becomes a monthly reality.
It seems logical that having a partner to share the experience – and workload – would be a win-win. No one person can truly be the jack-of-all-trades and excel at all aspects of business ownership. And having another motivated professional to bounce ideas off of, to ground you, and celebrate successes can be a nice set-up!
If you feel confident and ready to enter into a legal business partnership, it is imperative to consider as many angles as possible going into it as you join forces.
I have generated a list of suggested conversations and actionable items to address with your business partner. This is by no means an exhaustive list – allow it to guide the process as you birth the business plans and the relationship expectations.
Write the official business and marketing plan together, to include drafting the financial pro forma
A business plan is very important for many reasons. It will be non-negotiable if you seek any sort of financing. But even more importantly, putting fingers to keyboard and writing a business and marketing plan with your new partner opens up conversations and raises questions that you might not otherwise think to address with each other.
It is a great way to observe work-styles, to discuss each other's strengths and weaknesses, and to create a clear plan, in writing, that each of you has a voice in. Developing financial projections together will give each partner a realistic expectation for the potential demands of a developing business. Finalize the plan, use it as a working document, and keep it accessible in your studio files. If you do run into challenges down the road, you can fall back on these documents that you, jointly, created.
What does "partnership" mean legally, and in reality
As part of your business plan, you will need to identify the type of partnership you are in. An accountant and attorney can look at many factors and guide you best for tax and legal purposes – but what about the boots on the ground-day-to-day real life experience of partnership? If you decide on a 50/50 partnership, who IS the chief when differing opinions must lead to a solid final decision? Where does the rubber truly meet the road? Difficult decisions on financials, personnel, growth, expansion – even paint colors – will arise!
While it is nice to think that partners will be able to work peacefully together on all solutions, the truth is that is often not the case. Have these conversations early, and get crystal clear. These legal agreements should be filed in your Operating Agreement.
Write job descriptions for each owner, to include salary or draw
There will be a lot to be done and not a lot of folks or resources to do it. It is the nature of small business start-ups. It won't always be that way, hopefully, but plan it to be so for the foreseeable future. You may envision a partnership where together you tackle all projects cohesively! While that can happen, it may also not be efficient. Consider each partner's strengths and work to them; consider the tasks no one wants to do and allocate them up-front and fairly; decide where you can hire out; consider which aspects you MUST work on collaboratively to grow the business and stick to it. Set clear expectations of each other going in.
Be flexible in the plan, but have a plan. Include the agreed salary plan or draw for each partner – and what happens if business finances get tight one month? What does it look like when one partner wants time-off or a vacation? What if both partners want to be away at the same time?! These are tough but real and necessary conversations that will benefit both in the long run. Officially file all of these documents alongside your Operating Agreement.
Discuss the exit strategy
Life changes, and it throws curve balls. It is imperative to plan for worst-case scenarios. What if one partner wants to exit the business? No matter what the reason, it is rarely a simple process. Discuss the potential of this happening, in depth, with your partner. Make the Exit Strategy a part of your official Operating Agreement. It could save relationships, friendships, and financial strife down the road.
Take your time
Entrepreneurs are, by nature, motivated, driven, passionate people. Allow yourself time to take the "cosmic deep breath". Explore the ins and outs deeply as you create the details of your business partnership. If you need more time, discussion, or evaluation, take it now.
Ask many difficult questions: Can you truly survive the challenges of this partnership if it is a friend or family member? What are your strengths and weaknesses as a professional, and how will you complement each other? The list of questions goes on. Brainstorm and create a final Q and A – then go over it a few times with your partner to develop a real comfort level around expectations and plans.
In Summary
These five tips will allow you to take a deep dive with your business partner so you can make it work together for the long-run. Statistically, small businesses close every day, which taxes people personally, financially, and emotionally. Small businesses in partnership can prove even more challenging as folks constantly work to align and flow amidst the normal stresses of business ops. Considering the steps above might allow you to move forward with your partner with greater confidence, and ease. The seriousness of a legal business partnership should never be underestimated – and due diligence on the front end will save time, money, relationships, and even the business in the long-run.
 
---
Jane Bahneman is the owner of Blue Nectar Yoga Studio in Falls Church, Virginia and has been working in the fitness and wellness industry and speaking publically for nearly two decades. She owns Jane Bahneman Consulting, focusing on business strategy, coaching, and mentorship.
Jane serves on the American Council on Exercise Industry Advisory Panel and the Advisory Council for the Association of Fitness Studios. Her certifications include: ACSM Certified Exercise Physiologist; NASM Certified Personal Trainer and Corrective Exercise Specialist; ACE Certified Group Exercise Instructor; Yoga Alliance E-RYT 500 and RPYT (prenatal); DONA Doula trained; Spinning and Keiser Cycling trained. Jane can be reached at jbahneman@bluenectaryoga.com.