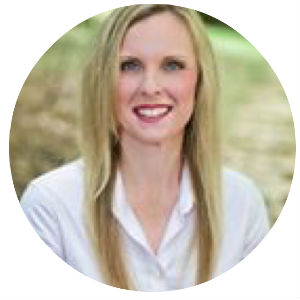 By Jane Bahneman, FBA Special Contributor
As we round out 2021 in our fitness studio businesses, perhaps you've taken time for necessary reflection as I have. I was mandated to shut the doors on my brick and mortars in March of 2020.
Who would have thought we'd be still digging out, all these months later?
Upon re-opening in the summer of 2020, it was an uphill climb at every turn. Although my business "pivots" proved to be fruitful, how I operate my brick and mortar each day continues to be a new world, in uncharted territory.
I ran my businesses a "certain way" if you will, long before the global pandemic hit. Win, lose, or draw, my systems worked and were being continually refined as we grew and changed.
The very same statement was true for me as an owner.
This past year, I really began to wonder what were some factors that allowed certain fitness businesses to withstand the blow of COVID-19 while many others were closing up shop daily.
In the very end, I have whittled it down to a few relatively simple, yet key, factors.
Owner presence
Yes, YOU are the glue. You are not only an integral part of the team but you are the captain. Owner leadership and presence will look different in every business, of course. But guess what? You matter, more now than ever.  Clients need to feel safe, seen, and know where their hard-earned dollars are going when they take the perceived risk to step inside your doors again. Get in there.
Your staff
In my opinion, good things did come out of COVID-19. I believe the pandemic uncovered some ugly parts in the underbelly of our industry of which we could list now together. You likely saw some true colors as it relates to your human resources. The silver lining? Now you know. And this is an opportunity to re-commit to those staff members who stood by you and to find the best of the best who are looking for work and pull them in. Fill your business now with team members who are professional, reasonable, and who get it.
A business coach
No superstar or elite athlete gets where they are or stays at the top of their game without great coaching. What makes you think you should try to do this alone? Hire at least one experienced, savvy business coach. It is worth the long-term investment.
A banker
More than just shuffling accounts and cash flow around, it has proven life-saving for me to have a close relationship with my business bankers. I can make a call, directly to a human being who knows me and my business objectives and get guidance at a moment's notice. It really costs nothing more than your effort. And it pays off in dividends.
An accountant
Through the years, I have experienced good accountants and not-so-good ones. There is a major difference. The coaching and conversations you get from an invested accounting firm that cares about you understands you and knows your business goals are paramount. Don't settle.
People matter. As a fitness professional at your core, you've created a business that is about serving people. But just as much as you look outward, look inward equally. Your business thrives when you consider ALL the people who are players, not just the clients.
 
In conclusion
Today my business is stable and growing in a market that has proven to be almost impossible to sustain, post-COVID. Slow re-openings, tight mandates, hesitant clients, political undertones, inflexible landlords, sky-high rents, excessive cost of labor, a transient population as folks' exit cities … are just a few of the barriers I face on the daily right now.
As for me, I don't shy away from a challenge, thank goodness! And this has been a challenge of epic proportions! Navigating a game with no rules, curiously walking the labyrinth, and the desire to stretch myself as an entrepreneur – to do it 1% better every day – is what fuels my fire as I breathe life back into my brick and mortars each day. I hope similar things ignite you on this journey of business ownership!
---
Jane Bahneman, MS, is the owner of Nectar Yoga Studios outside of Washington DC.  Jane has been teaching fitness and yoga and speaking nationally for over two decades. She has held leadership roles in prestigious fitness & wellness settings and is the President Jane Bahneman Consulting business coaching for aspiring entrepreneurs. Jane served on the American Council on Exercise Industry Advisory Panel and sits on the Advisory Council for the Fitness Business Association. Her certifications include: ACSM Certified Exercise Physiologist; NASM Certified Personal Trainer and Corrective Exercise Specialist; ACE Certified Group Exercise Instructor; ACE Certified Health Coach, Yoga Alliance E-RYT 500 and Prenatal-RYT.