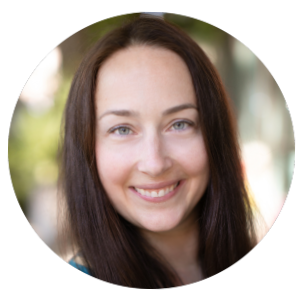 By Noël Nocciolo, Special FBA Contributor
How many times have you shared with an acquaintance or friend of a friend that you teach group fitness classes and perhaps even invited them to join one…and they said, "sounds fun, but what is your real job?"
We're guessing…far too often, the same as it happens to us?
As we continue to grow as (certified, of course!) fitness coaches, wanting to inspire and engage members working out with us be it at a specialized boutique fitness studio, a box gym, campus recreation center, outside in a park, at a community center or elsewhere…we have to wonder, "how many more years will it take before the world looks at teaching group fitness as a real job?"
As Peloton TV commercials airing on network primetime became part of our cultural zeitgeist when us indoor cycling or Spinning(™) instructors at last had something to point to those in our lives who aren't sure exactly what it is we do when we go into teach. Others still assume we are getting paid to work out and/or that teaching group fitness is not "our real job."
While, of course, there is a larger cultural conversation around the perceived value of a group workout, the equally important conversation here is "am I working towards being a competent and compelling group fitness instructor?"
Read on for 5 ways group fitness instructors can set themselves apart as professionals rather than hobbyists, none of which include "get certified!" (because we know you already are!):
Join continuing educational opportunities because they light you up - even if CECs are not issued
What if growing as a fitpro was not limited to continuing education credits we must complete for recertification? This adjustment in mindset could be just the ticket to exponential growth! Is there a personal development book you've had on the shelf for years and simply not yet read? A soft-skills training program to join with the goal of turning your class into an unmissable experience?
If we ourselves do not view teaching group fitness as a "real job"...who else will?
The change of perception starts with us. Consider 20 minutes before you are expected to walk into teach, per the gym's policy, as your own personal professional time. Your phone goes on silent-mode. You begin warming up your voices (warmups are pinned here, if you'd like to save for later!) and thinking about how you will serve your community who come to class as some of the most positive and impactful parts of their day.
Do you have what you need for success, on your person? Shoes? Clothes? Stopwatch? Other?
Are your class notes and class music ready to go, downloaded off the wifi onto your device, so you do not need to rely on internet connectivity?
Do you "look the part," meaning, do you look professional with clean workout gear, including cleated cycling shoes or barre socks, if applicable?
Do you have a system, be it with a roster from the front desk or in another way, of remembering (and using with positivity!) members' names?
Are you at the facility early enough to successfully sound-check music and microphone and pre-set any equipment as needed for a successful class experience, without disrupting your colleagues' classes?
How often are you subbing-out last minute if it is not a true emergency? Professionals honor their commitments unless truly an emergency, which cannot be helped. Do you view your teaching schedule as a professional obligation or as something else?
If you work for yourself, do you have an LLC or equivalent set up for clients to pay you or are you still sharing your personal Venmo account?
Audio record your class and listen back
When was the last time you heard yourself teach? If the answer was more than 6 months ago, or never, it is beyond-time and you can do it! Uncomfortable? Yes! Often cringey? Also yes! Inspiring to hear the organic moments that happen when you're in it and cueing clearly? Totally! Grab a free recording app from the App Store (or use a standard voice-memo option on your phone!) and choose a device you don't use for your class music, to record even 10 minutes of class.
Choose a time when you are in a good mood (really) to play it back. Please be kind to yourself; it can be tough to listen, even if you are a seasoned pro. When we are honest about the first tool you have at your disposal, the one which enters the room first (your voice!) and how it sounds, we can begin to peel away "habit words" and assess if we sound like an enterTRAINer or like a human Pinterest board, saying what we think people want to hear rather than authentic coaching.
Seek a mentor and/or feedback from your group fitness manager
We already know that so much learning happens outside our certification when we get into our groove (or hope to, anyways!) as instructors. Certifications contain great conceptual information and well-documented exercise science…but when it comes to actually programming a class, do you always leave knowing how to do so?
This is where seeking a mentor or feedback from your group fitness manager comes into focus. When was the last time you asked another leader with more teaching experience than you, to join your class? And better yet, when was the last time you asked them for specific feedback of what they thought was great as well as what you can improve upon, say, over a cup of coffee following class?
If the compensation is laughably low…say "thank u, next"
In 2023, after the past years as a collective fitness industry, it became clear that what makes an experience at a facility is its people. If we group fitness instructors are still working for less than minimum-wage when considering we must also prepare the class, arrive early, stay late and pay for our certifications, music and other materials, we must take a good, hard look. Teaching because we love it because it fills our and members' cups is wonderful. Doing this plus being paid a fair market wage only paves the road for our fellow instructors to walk down.
That nagging question continues to apply when considering the money: "how many more years will it take before the world looks at teaching group fitness as a real job?"
---
Noël Nocciolo, seasoned instructor and successful industry consultant, travels the world creating boutique indoor cycling programs & advising studio owners. Noël developed a passion for helping instructors focus on vocal performance after hearing voice damage worldwide, as well as after once hearing her own class video and realized she was mimicking another instructor rather than coaching as her own authentic self. Leveraging her performing background, 15 creative years in NYC and extensive resume, she provides simple education and tangible tools that significantly improve an instructor's class.