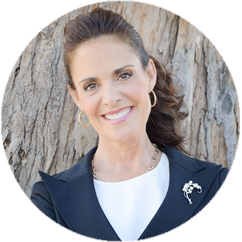 By Aileen Sheron, Special AFS Contributor
It's not easy to come up with creative ways to make more money, so here are five options to consider. Adding any one of these products/services could not only bolster the bottom line but also enhance the training experience and increase your members' overall club satisfaction.
Custom Videos for Travel and Home
You don't need any fancy equipment to start creating quality videos for sale or for social media posts. Many smartphones now record 1080p HD or even higher resolution. All you need to do is buy a quality microphone for better audio than the built-in mic. Sony and Sennheiser are two great options. YouTube offers tutorials to set things up, record great video, and then properly save and store them for immediate and future use.
I would also recommend a Diva light and possibly some additional lighting to make sure your subject(s) and the surrounding area are well-lit during your shoot. DVDs are a thing of the past, so you should make all the files downloadable via a cloud-based platform, such as Google Drive or Dropbox. If you choose to sell your videos, rather than offer them for free, you can open an online storefront using one of the many available platforms, such as Selz or Shopify. 
Several of these services are likely compatible with your current website. You can offer special deals, discounts, and even give them away for free as incentives or gifts.
Nutritional Supplements, Counseling, and Food Delivery
We have all walked down the supplement aisle at the local health food store. It can be overwhelming and most people don't know which supplements are best for them. Carrying a line of nutritional products at your facility can provide valuable health benefits to your clients and also act as a solid source of revenue. There are many high quality, established brands available for resale. Make sure to get a resale license and research all aspects of selling products at your facility.
Rather than sell an established brand, you may wish to create your own line of products; if so, you can hire a contract manufacturer to create your own proprietary label! Offering nutrition counseling, along with the supplements, can also provide a valuable service to people struggling with weight loss or health issues, or those that simply want a more customized approach to wellness. Adding a meal program can also make a significant difference in the health and fitness success of your clientele.
Find a local meal service program and have them deliver ready-to-eat meals to the club. This can be marketed as a way to help busy clients eat more nutritiously. Provide portion and calorie control for those on weight loss programs and offer options for those who want to eat organic or vegan while helping those with food sensitivities. Negotiate with the vendor for a percentage of the sales.
Small Group Training
If you are not already offering small group training at your gym, this option allows members to pay less and still reap the benefits of personal training. Grouping people of the same age or fitness level can make training more efficient and fun. It can also provide more hours for your trainers and still deliver a more customized and affordable training experience. This would be great for a corporate program or for new mothers looking to get back in shape and use the emotional support of their peers.
Special Speakers and Lectures Series
Nothing is more effective in bringing people together than hosting an event to impart important, cutting-edge information. Many people are confused about diets, nutritional supplements, environmental health, holistic medical practices, etc. It is not difficult to find a speaker who would be willing to share information in exchange for the opportunity to meet with your clientele and/or promote their practice. A lecture series is a great way to charge for special events that are beneficial for all involved.
Do your homework before booking the professional. Create a survey to see what topics are of the utmost interest to your clients, and then make sure you choose the right individual(s).
Apparel and Proprietary Goods
More easily than ever before, you can now create custom clothing and branded items for your customers to heighten visibility, generate excitement, and increase brand awareness.  Research online for the best service to satisfy both quality and price. Vistaprint is a convenient and cost-effective site for printing (business cards, fliers, postcards, etc.) and printed promotional items (a huge variety).  I'm currently using the Printful platform for apparel. If you don't consider yourself particularly creative or clever, you can reach out to your clientele or employees for help in designing a logo, tagline, or marketing campaign. You can position it as a competition and give the opportunity for one lucky person to win the bragging rights for the best logo design, club campaign, new class format, training event, etc.
---
Aileen Sheron is President of Good Natured Products Inc. and the inventor of the patented OmniBall®.  She has been an innovator and fitness entrepreneur since 1979 and has trained thousands of instructors. A top IDEA presenter for 27 years, Aileen specializes in equipment-based resistance programming, choreography, myofascial release, and much more!  She writes for fitness publications and has starred in several high profile exercise videos, including the Positive Pre- and Postanal series for the makers of Similac baby formula.  Her Weight Watchers Low Impact Aerobics Workout was rated #1 by Consumer Reports. She consults on product and program development for some of the biggest names in fitness and posts weekly on social media. You can find her at www.aileensheron.com.