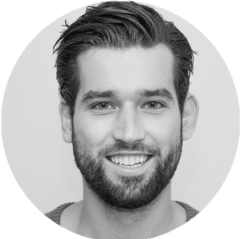 By Joeri Nanov, Special FBA Contributor
The last twelve months have been like no other for the fitness industry, throwing up various challenges for gyms, personal trainers, and other fitness entrepreneurs to adapt to.
Principle among them has been the combination of an increased digitization of the fitness landscape with an evolution in the changing needs of the modern fitness customer. While the gym's physical location used to be the only place to interact with your brand, it is now one of the building blocks of your entire offering. Consumers have become accustomed to the freedom and speed of digital services, and want to be able to work on their health wherever and whenever it suits them.
The acceleration in the adoption of fitness technology and the rise of options for end-users have been a welcome and exciting move forward for the long-term sustainability of the industry. This has offered up new ways to connect and engage and the potential for new revenue streams.
However, many fitness providers are facing the same burning question: in this transformed environment and in the face of so much competition, how can you retain loyalty to your brand both during this COVID-19 period and beyond?
Keep it personal
When a new or regular member walks through the physical or digital doors of your gym for the first time, they are probably in good spirits. But that motivation can disappear like snow in the sun if they don't feel sufficiently connected to your brand. Despite rapid digitization, personal attention and personalized communication are more important than ever.
Regular online communication on multiple platforms creates a sense of belonging and empowerment among your members which is essential to boost gym membership retention. Going the extra mile with an email or card on a member's birthday, or a discount coupon for merchandise or a premium class if they hit a milestone, are also surefire ways to increase brand affinity.
Moreover, you can also use your content marketing to put your members in the spotlight: just like you have employee of the month, you can also declare a member of the week. This makes members feel special and that they are not just another number in the system, increasing loyalty to your brand.
Build a community
Due to COVID-19 and the various lockdowns, consumers crave social contact and opportunities to do things in groups. An active community is therefore indispensable. For example, by organizing group training online and outside according to the distancing measures, you offer your members the opportunity to stay connected with one another. This way you can position your brand more broadly for your target group - they not only get a great workout, but there is also room for fun and social contact (at an appropriate distance of course).
In addition, an online community is your central place to stay in touch with members. You can easily share the latest news from your gym with them, answer their questions and start conversations. This also gives members the space to share their progress and motivate each other. But also use your community to let members compete with each other in challenges and workouts of the week. In this way your members can interact with your brand in a fun, safe and accessible way. After all, happy members are loyal members.
Go hybrid
After almost a year of 'the new normal', the importance of a hybrid offering is indisputable. And make no mistake - this is not a temporary fix to get us through the pandemic, but a true revolution for the fitness industry. Over the past year, consumers have become increasingly aware of health and how it involves more than just exercise, as well as the different types of content they can engage with. Provide your members with what they need, and they will remain loyal to your brand.
Show that your brand offers more than just a space with fitness equipment. With a hybrid offer, you can provide members both a place to work on their mental strength and the opportunity to try out new workouts. For example, the full digital membership of Virtuagym, PRO +, offers more than 1,000 workout videos so members never get into a rut. Also, communicate this in your content - for example, share tips for meditation for beginners or for varied and effective home workouts.
Be agile
In a recent FitNation discussion between Virtuagym, CLMBR, Matrix, and Life Fitness on the role of technology and fitness, it was highlighted that there now exists an excellent opportunity for fitness operators to better understand their customers by maximizing behavioral data. If personalization for brand loyalty is the target, then data is the road to get there. Indeed, to tailor your content and communications for individual needs you need to first comprehend what it is they are looking for. 
End-user behavior naturally changed a lot in the past year and we cannot be certain which way it will turn next once restrictions start to be lifted. This makes it even more important to be adaptable and continually look at the available data insights to gauge what is driving business results and what needs to be improved. It can also help inform additional engagement activities, such as digital promotions or motivational challenges. 
Embrace technology 
It would be a mistake to think that fitness technology is just about mobile apps and content. A hybrid and complete holistic experience also means a strong offer in your gym or studio after reopening. Fitness providers should be looking to create a seamless experience between their physical location and digital offering. This way you can stay in touch with your members and keep them engaged, whether they exercise at home, outside, or at your club.
This will also benefit those who have been yearning for the social aspect of visiting a gym and the facilities available. For example, invest in specialized gym equipment, touchless services, and software tools like a QR code check-in to enable this seamless experience. Furthermore, retention software can be of significant added value. It can help you keep track of which members are at risk of cancellation, so you can respond efficiently and appropriately with personal outreach.
Conclusion 
The pace at which fitness technology has transformed the industry and the growth in the amount of consumer choice is not a threat to gyms, personal trainers, and fitness entrepreneurs. It is an opportunity. These evolutions are making the industry more future-proof in the long term, and are giving entrepreneurs more opportunities to ensure members are loyal to their brand with a complete and personalized offer.
---
Joeri Nanov is a marketer, always looking for ways to improve, innovate, scale, and grow businesses. He has scaled the Virtuagym marketing team from 5 to 20 marketers on domains like product marketing, performance marketing, content marketing, events, and growth marketing.