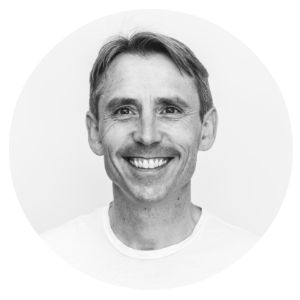 This blog post is sponsored by Fisikal
By Rob Lander, Special AFS Contributor
Gyms and fitness studios are facing uncertain times as they look ahead to reopening with the ongoing Covid-19 social distancing restrictions. Here, we speak to Rob Lander, CEO at fisikal, experts in business management software, about how embracing the right digital solution can help ease the transition into the 'new normal'.
Booking System Solutions
When gyms and studios reopen, there will be restrictions on how many members can visit the club at one time. Our business solution gives operators complete control over access rights and participation numbers via an advanced online booking system. Individual booking periods, e.g. that open a week in advance, can be applied to give all members an equal chance of securing a slot. Specific membership types can also be assigned 'booking privileges' with extended booking rights applied.
Room Mapping Technology
Humans are creatures of habit and will often choose to return to a familiar location if the option to do so is presented. Fisikal also enables the booking of equipment or places within a group exercise class through unique 'room mapping' technology.
This 'map' can easily be amended to reflect social distancing requirements and means members can select and book the exact piece of equipment they wish to occupy each time. This may also boost member confidence in returning to the physical facility as they can return to the same piece of equipment each time or choose to position themselves nearer the door of windows of a class setting.
Integrated Live Streaming
If restricted access, due to social distancing requirements means some members are unable to use the physical facilities, integrated live streaming means they can still enjoy their favorite classes with familiar instructors, but remotely. This functionality is complemented by an ability to host an unlimited library of on-demand classes and workout programs.
Personalized Communications 
Automate personalized push notifications to members at the touch of a button. This could be a personal note sending congratulations for the achievement of a training goal, acknowledgment of a birthday or a motivational message to drive re-engagement.
Fisikal also enables in-app, two-way communications. This ensures personal trainers and group exercise instructors maintain personal contact even when members are physically distant. This creates a 24-hour, wraparound service of care and support.
Brand Reach Beyond the Four Walls
The fisikal platform enables the extension of brand reach beyond the physical four walls of a facility. This means, whilst physical numbers are likely to be restricted for many months to come, members can maintain a digital connection to the brand's support, culture, services, and community. This extended, wraparound provision helps gym and studio owners justify membership fees despite physical access restrictions, maintain a valuable income stream whilst providing a highly personalized experience to each and every member.
Live streaming, two-way audio and visual PT sessions, an online shop to drive retail sales plus regular, personalized, two-way messaging via a dedicated in-app channel, all ensure members stay connected, unrestricted by location or physical access.
To find out more about how a digital business solution could help your gym or studio transition back to reopening during such challenging times, visit www.fisikal.com
---
Rob has over 20 years of experience in the Health and Fitness industry, as a former personal trainer who built a successful business of 50 sessions per week. Rob has also spent many years as an international presenter lecturing on "Technology in the fitness industry".
Rob was the guy with the problem and is the content matter expert. Rob started with little knowledge of technology other than the vision that one day we would all be using it for many areas of our lives.
Organizations all over the world now come to Fisikal seeking our advice on how systems and processes can be optimized. As Rob has worked in all areas of the Fitness Industry this gives him multiple perspectives to help advise on how solutions could be created but also with his advanced knowledge of technology – what the future holds and how we can adapt internal processes so they can leverage technology efficiently.