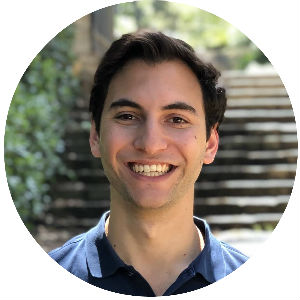 This blog post is sponsored by Burnalong
By Matthew Locker, Special AFS Contributor
Today's health crisis is forcing gyms, studios, and wellness professionals to shut down in-person operations, and many are looking for ways to stay connected with members when they can't make it in person.
Even in good times, most people can't make it to the gym every day. They may be traveling for work, have children home from school, or they're on vacation…the list goes on. You want to make sure they stay connected with you no matter where they are.
These are the challenges that 100s of gyms, studios, and instructors have approached our team with:
What can we do to keep members engaged when they can't make it in person?
How can we keep a group class experience when members can't meet in person?
What steps can we take to keep gym memberships active and acquire new members?
What additional value can we provide to members?
Streaming Classes Online 
The best way to stay connected with members when they can't make it in person is to stream your classes live online or offer them on-demand. Your members should see you, rather than going to online platforms whose message is "forget the gym, stay home."
Keep the "Group" in "Group Fitness" Online
Every instructor knows the power of group classes. Part of what makes group classes so effective is the energy and enthusiasm of the people in the class. There's accountability and motivation built-in during group classes in person, but many online platforms don't leverage this social effect.
Watching one-directional videos online doesn't have a social energy. Technology has evolved beyond that. Don't get stuck offering one-directional streaming.
Keep your members connected to their friends, family, and other gym members by giving them access to your videos using platforms like BurnAlong - where they can see and hear each other in real-time while taking live-streamed and on-demand classes. 
Assigning "Homework" To Your Members/Clients
Your members don't live at your gym, even under normal circumstances, and many are looking for additional exercises and wellness tips they can follow outside of the gym. Use an online platform like BurnAlong to come up with a program people can follow when they're traveling, or between in person visits.
Connecting people with other helpful content can help them feel like you're there to help them no matter what, so even if you're a functional training coach but you think your client could use some stretching or yoga classes on their off-days, they'll appreciate your recommendation even more. 
Leverage Your Online Presence
Your website and social media accounts are great places to maintain connection with your members. You and your team can post news and updates, provide recommendations, and encourage members to stay healthy.
Share tips and best practices for your members on these channels. Let them know new classes available online for them right then and there. That will keep you in the front of their mind, even when they're not in front of you.
Communicate Directly with Your Members
Whether it's through email, text, or individual phone calls, you should stay in touch with your members and let them know you care about their health and wellness and are still there to support them
Member loyalty is as much about the tiny touchpoints you provide as it is about the quality of your gym equipment or instruction technique. You could send them articles about how to stay healthy at home, record a quick video message, or just share something lighthearted or motivational.
Wrapping Up
Today's health crisis makes all of the above essential – for both gyms and their members – to navigate through the difficult times. Your members are struggling; being away from you and their favorite routines. This is a challenge year-round, it's just less pronounced.
Lastly, only 15% of the population are members of gyms and studios, and 80% of the population doesn't get the recommended levels of exercise. All of those people – who are the friends, and friends of friends of your clients – could use your help. You just need a powerful online presence to reach and inspire them.
---
Matthew Locker is the Director of Marketing at BurnAlong -- an online video health and wellness platform focused on bridging online-offline relationships – that partners with a fast-growing network of 100s of local gyms, studios, and independent instructors globally. People can take classes alone, or live with friends, family, and fellow club members. There is no cost to gyms, studios, and instructors to sign up and stream classes.