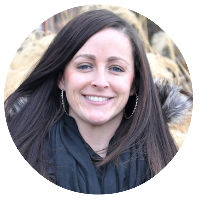 By Tiffany Houkom, Search Engine Marketing Specialist at Zen Planner
How do people typically find your fitness studio? Through word-of-mouth? Driving by? What about your website?
If you don't have a website (no, a Facebook page won't cut it) or if your site isn't bringing visitors into your studio, there's work to be done. There are over 1.17 billion monthly searches on Google. Here are the seven things your site must have to ensure you're showing up for these searches.
1. More than one page
If you're developing a site for the first time, do not go with a one-page, or parallax set-up. These websites, while affordable and popular, have poor user-experience due to heavy scrolling and they aren't SEO-friendly (we'll cover this later).
As a minimum, we recommend having the following pages on your site:
Homepage – photo-rich, short overview of your studio
Programs/Classes –different types of classes and training programs you offer
Schedule – allow prospective members to see if your class times work for them
Coaches/Instructors – let prospective members get to know about your staff and their experience
Contact Us – include information about your location and provide ways for people to get in touch with you
2. Address and Location
According to Google, four out of five consumers conduct local searches on search engines. With so many local searches occurring everyday, make sure your website has exactly what they're looking for. Address and location are the primary pieces of information sought by local searchers. Include these key pieces of information in the footer of your site, along with your phone number, so that people can easily access this on any page they visit.
3. Testimonials
BrightLocal reports that 88% of consumers trust online reviews as much as personal recommendations. As a studio owner, you're changing lives everyday by helping people achieve their fitness goals. Get testimonials from these happy members who have made significant progress with your training program. Sprinkle quotes from these testimonials throughout your site and consider developing an entire page featuring member reviews.
4. Calls-to-Action
Focus on developing a conversion-driven website, or a site that encourages prospective members to give your fitness studio a try. Determine what your enticing offer to get them into your location will be. Strong offers include:
Free class
Free week
One-on-one consultation or evaluation
Once you've determined which enticing offer you want to promote, work that offer into every page of your site as a call-to-action (CTA). This could be a button that links to a page with more information about the offer or a form.
5. Forms
Having a way to collect information from prospective members is a key component of a conversion-driven website. We recommend having the following two types of forms on your website:
Prospect form – this form should be connected to the CTA you're promoting and should integrate directly into your member management software. Setup automated emails to go out when people fill out this form or have one of your staff members personally contact these prospective members to get their first class and/or consultation setup.
Contact form – this form should go to your general email address and should act as a way to collect questions from prospective members.
6. SEO Components
In order for a website to show up on Google for relevant searches, it will need to be optimized. SEO, or Search Engine Optimization, is the process of making improvements to your website to help it show up better on Google. Important SEO components every page of your site needs to have include:
Metadata
Optimized URLs
Header tags
Keyword-rich content
If the bullets above sound confusing, no worries. We've created an in-depth SEO Guide for Fitness Business Owners that explains what SEO is and provides step-by-step instructions on how to optimize your site on your own.
7. Mobile-Friendly
Google found that 50% of consumers who conducted a local search on their smartphone visited a store within a day. The majority of local searches (i.e. searches for businesses like yours) occur on mobile phones. Make sure to give your prospective members the best experience possible when they visit your site by making it mobile-friendly.
While it's great to have a website for your fitness studio, it's important that your site has the components above to help you get prospective members to visit your location. If you're looking for additional ways to improve your marketing strategy, get your copy of our popular 10-Step Marketing Guide for Fitness Businesses.
---
Born and raised in Denver, Tiffany is a Colorado girl to her core. From snowboarding and hiking to working out at her neighborhood CrossFit® box, Tiffany has a hard time sitting still. Professionally, Tiffany has over seven years of digital marketing experience, and currently serves as Zen Planner's Search Engine Marketing Specialist.