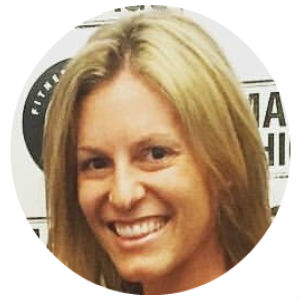 By Liz Callham, AFS Community Expert
Business is war and the competition is the enemy--right? Wrong. Though competition is a fundamental aspect of being in business, savvy entrepreneurs know that viewing competitors exclusively as adversaries is shortsighted and potentially damaging.
Every February in Chicago there's a week properly titled, Restaurant Week. The program was designed to promote the restaurant industry and drive traffic to participating establishments during a typically slow time of year. For fourteen days, diners can enjoy value pricing for lunch and/or dinner throughout the city and surrounding suburbs.
You might be asking yourself, how does this equate to my fitness business?  Here's how…
Every year there are always a few items that become part of everyone's menu. Some of the best restaurants provide some great meals, however, if you're not great with seafood, why did you add the tuna tartar? Or why add those flatbreads when your focus is steak? And yet so many restaurants succumb to the pressure of trends and inevitably offer a few items because everyone else is doing it.
The whole idea of having a fitness studio is being able to offer something really great that you do better than everyone else, right? Comparing back to the restaurants, if you are only going to offer 20 classes a week on your group schedule to start, don't try to do everything. Instead, ask yourself a few questions:
1. What are your instructors great at?
2. What type of following are they bringing?
3. Currently, what are your top 3 busiest classes?
From there you can begin to form your niche of 3 great types of classes and then offer at least 5 offerings of each. You don't want your clients taking 1 class a week, you want them to take 3-4 classes per week, and in order for them to do that, you need to offer those classes as often as possible!
Here are 8 Ways to Get Started…

Carve Out Your Brand. As mentioned above, the first big thing to stress here is that you need to set yourself apart first. Figure out what you do best and then do it better than anyone else.  You can't start from a place where you are only looking to do what others do in a different and/or better way. Lead with your passion!  Is it weight loss, group training, resistance training, HIIT - maybe a combination of several different training styles?  Once you've identified your brand, come up with your brand promise. 
Know who your competitors are. This sounds basic, but it's a mistake many business owners and salespeople make. Your competitors are obviously other studios who might promote similar classes at similar prices. But that's not all. You're also competing with the businesses that are meeting the needs of your customers with products and services you don't offer and haven't thought about offering. You need to know who all your competitors are--not just the obvious ones, but the ones flying under the radar as well.
Find out everything you can about the competition. Don't get blindsided; pay attention to anything your competitors do. Study their websites. If possible and practical, shop them secretly on a regular basis to observe their operations firsthand.  Did they greet you by name?  Was anyone at the front desk? If someone was at the front desk, were they looking down or on a cell phone?  Competitors of yours, if they've been around a while, should have their systems in place so you experience outstanding customer service. If not, then you know one area to differentiate yourself from them!  
Develop relationships with your competitors. Once you've researched your competitors, reach out to them. It's also critically important to make friends with those competitors that are larger than you.  Talk to them about how they got to where they are now and ask for their advice. You never know where those relationships might lead.
For the competition that is in your area talk to them about possible joint ventures. Are you throwing an open house? What about a party around a certain holiday? Partnering up with fellow businesses cuts down on costs as well as helps you work together in picking up new clientele and setting yourself apart from each other. 
Be prepared to cooperate and collaborate when necessary. If something is going to have a strongly positive or negative impact on your industry, reach out to your competitors so you can join forces and take appropriate action.
Let your competitors make you better. When a competitor is beating you, do your best to figure out why--but don't use that as an excuse to accept defeat. Once you understand what your rival is doing that the market prefers, figure out what you could change to make you even more attractive than the competition. Don't simply copy everything your competitors do; take their best ideas, test them for effectiveness and improve on them.
Resist the urge to compete on price. It's tempting to cut prices to gain market share, but it's a strategy that doesn't work in the long run. There will always be a cheaper product, trying to undercut every competitor is a race to the bottom. Instead, focus on providing greater value.
Be prepared for the competition to play dirty. Fair competition is great; It forces everyone to give it his or her best. But all competitors don't play fair. There are always people who think that the best way to build their company up is by tearing others down or cheating in some way. When that happens, a fitting action in response is necessary. Don't delay legal action if it's appropriate.
---
Liz Callham received her Bachelor's Degrees from Illinois State University in Exercise Science and Public Relations and also completed a Masters in Business and Administration from DePaul University. She holds certifications as a Certified Strength and Conditioning Specialist from NSCA and Health Fitness Specialist through ACSM. She also sits on the Advisory Board for the Exercise Science Department at ISU.