NEWS RELEASE
Accuro, 97 Display, WellnessLiving all Renew FBA Sponsorship for 2022
"This second wave of renewing partnerships is fueling the growth of the FBA and its SUCCEED! family of events"

(MINNEAPOLIS, MN, March 23, 2022) – The Fitness Business Association (FBA) today announced three more sponsors are all renewing their sponsorship within the association.

AccuroFit, is an accurate and leading monitoring system that tracks heart rate, calories burned, and intensity, all in real-time with cash-based incentives to help your members achieve more.
Headquartered in Oakbrook Terrace, Ill., USA, NCI Technology, Inc. is a global, high-tech corporation providing state-of-the-art healthcare products for the medical, fitness and wellness industries. In addition to its headquarters, NCI Technology, Inc. has an office and manufacturing facility in China; both locations have fully integrated research and development, production, sales and customer service departments.
"Renewing with the FBA was a decision we all collectively believed was essential to educating their audience of 72,000 that we have the technology solutions to fuel performance, boost retention and increase revenue," said Aaron Eisberg, MBA & Chief Marketing and Sales Officer at Accuro. "We've been involved with the FBA & SUCCEED! for many years now and we continue to renew because we see results from our investment year after year."
"What Accuro brings to the table is different from any other partner we have within the FBA," said Josh Leve, FBA & SUCCEED! founder & CEO. "Their technology and heart rate systems are second to none and their renewal with us shows our audience is not only receptive to their message but is buying the products and services the offer. We're delighted to have Accuro back!"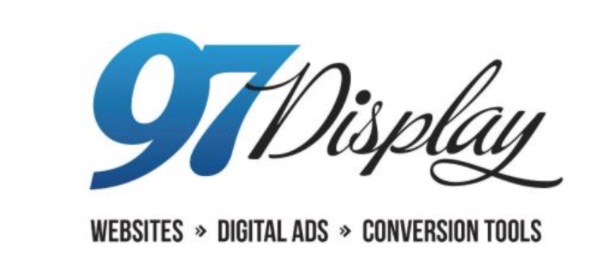 97 Display is an Internet Marketing agency that makes future-proof websites that help fitness and martial arts businesses get more leads so they can impact people's lives.
In 2011 97 Display launched their first website for a Krav Maga school in Raleigh NC. Leads flowed in. They focused their efforts into the martial arts and fitness industries and began growing rapidly. Throughout the process a partnership with the FBA blossomed into being a featured exhibitor at SUCCEED! in-person in 2019 and an association sponsor for many years.
"We're ecstatic to have 97 Display back again," said Josh Leve, FBA & SUCCEED! founder & CEO. "Our relationship with 97 Display, which now spans several years, is further proof that how we showcase our partners achieves the ROI they seek. We know their technology and lead-generating websites are second to none and we can't wait for them showcase what they have to offer to our audience."
"Renewing with the FBA was an easy decision for us," said Mark Wingerter, Director of Growth at 97 Display. "From my initial conversations with Sara Allen and her thoughtful, customizable approach to our sponsorship, it was evident that the FBA takes care of their partners. FBA matches our dedication to help fitness businesses grow, and we truly felt every need we had was met, which further fueled our excitement to not only renew, but look forward to doing even more later in 2022. Working with the entire team at the FBA and their SUCCEED! conferences are a big component to our growth in 2022."

WellnessLiving WellnessLiving is an all-in-one business management software, complete with all the tools you need to attract, convert, and retain more clients.
They're serious about providing the fitness and wellness industry with the best digital experience that is affordable and easy to use. Each new software feature or update is a result of extensive research and input from their customers.
WellnessLiving streamlines all stages of business management, including online booking, client and staff management, automated email and SMS communication, payment processing, client reviews, and much more. It's the only software you need to run and grow your business.
"WellnessLiving is all about making fitness businesses grow and owners' lives easier," said Josh Leve, FBA & SUCCEED! founder and CEO. "Their programs are ideal for our audience, and we look forward to working with the entire WellnessLiving team."
"Any business, any size, we have the solution that's right for you," said Len Fridman, CEO & co-founder at WellnessLiving. "We are excited to be back with FBA, featured throughout their association, and at their SUCCEED! events. We believe they are an integral partner to our growth in 2022."
###
About the FBA
The Fitness Business Association (FBA) is the only membership community dedicated solely to fitness businesses of all types. FBA provides owners and fitness professionals a wide array of business-specific products, services, and benefits that enable them to more effectively manage and grow their businesses, building on the passion, compassion, and courage they've already shown. FBA educational offerings include SUCCEED! Fitness Business Conventions & Expos - both in-person and virtual.

About SUCCEED! Conferences & Expos
Launched in May 2019 as an in-person event, and continuing with four COVID-induced virtual events in 2020 and 2021, SUCCEED! Conferences & Expos have drawn over 18,000 owners, operators, fitpros, and aspiring fitness business owners of all types. The next event is the SUCCEED! Virtual Conference & Expo. March 3-5, 2022.


About Accuro
Accuro is a company with over 15 years in the business of capturing fitness data, private cloud storage, data management and data analysis services. Products offered cover a wide array ranging from hardware devices such as wireless-enabled body composition scales, blood pressure meters, and heart rate monitors to the data collection and management app, heart rate projection program and cloud-based member vital data profile.
Accuro's vision is to offer the fitness industry the infrastructure on which a gym or club can build their services and establish their brand to their members.

About 97 Display
97 Display connects local businesses with their communities through their proprietary lead-generating website platform and suite of tools and resources for lead conversion. Having worked primarily in the martial arts and fitness industries for its entire 12-year history, the company's exponential knowledge for generating growth has helped thousands of businesses own the space in their local markets. For more information, please visit 97display.com or email LetsChat@97Display.com.

About WellnessLiving
WellnessLiving was founded in Toronto, Canada, by Len Fridman (CEO) and Sasha Davids (COO). The pair had a dream to create a truly affordable, all-in-one, cloud-based solution, offering cutting-edge business management tools for fitness and wellness businesses around the world. Dynamic features like their automated marketing suite, advanced reporting, easy booking tools, and rewards program allow customers to attract, convert, and retain clients. WellnessLiving is one of the fastest-growing software companies in North America with over 15 million users worldwide and is the proud recipient of the 2021 Deloitte Technology Fast 50™ and Fast 500™ award programs. For more information, visit www.wellnessliving.com