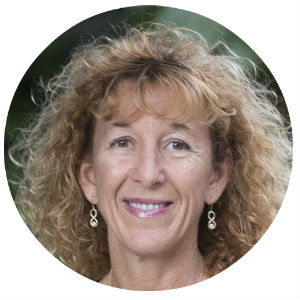 By Lisa Dougherty, Founder, Medical Fitness Network
There are 100 million baby boomers (those over 50), that make up about 30% of our population, and three-fourths of America's wealth[i].  They are expected to live longer than previous generations.  This is the largest segment in our economy with the largest percentage of wealth. They are seeking help for their aging bodies.  Because this is the generation of consumption and personal gratification they are spending at "boomer levels".
The demand for fitness professionals is expected to jump 13% in the next decade according to the Bureau of Labor Statistics Occupational Outlook Handbook, 2014-15 edition.[ii]  Additionally, the Handbook states that, "As baby boomers age, many remain active to help prevent injuries and illnesses associated with aging."
 As this population ages, we are seeing a significant increase in obesity, chronic disease and individuals with multiple medical conditions.  The number of aging individuals seeking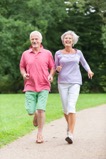 fitness professionals is about to reach it's tipping point.  Among the many conditions a boomer client may face are joint replacements (often two or more), cardiovascular disease, diabetes, cancer, obesity, arthritis, Parkinson's, osteoporosis, and muscle loss.
According to the Center for Disease Control (CDC), 80% of older adults have one chronic medical condition, and 50% have 2 or more[iii]. Public health efforts to promote health and functional independence are critical strategies in helping older adults stay healthy and live independently. Regular physical activity is one globally accepted strategy to promote and preserve health.
Developing a plan for regular exercise can be difficult and people with chronic medical conditions have an even greater challenge. A qualified fitness professional can be an essential partner in developing a progressive fitness program. Individuals with chronic medical conditions need to find a fitness professional that has specialty training and who understands their needs and limitations.
These clients, once thought of as the exception, are now becoming the norm, and they are seeking the best of the best from our industry to serve them. Fitness professionals working with the aging population must have a higher level of knowledge, skill and expertise, and it's this type of education that has the highest growth potential.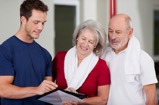 The most valuable additions you can add to your resume are specialty certifications and CEU's that help you work with our aging population.  There are many companies out there who offer educational opportunities to work with our aging population and cover the medical conditions/diseases they face.  Here are just a few companies: Cancer Exercise Training Institute, DSWFitness/Human Kinetics, Functional Aging Institute, Fitness Learning Systems, GeriFit, and American Academy of Health & Fitness.
This fitness industry is a large benefactor of a longer-living active community.  This is a great opportunity to become an established part of the healthcare team.  Don't let this opportunity pass you.
---
Lisa Dougherty is the founder of the Medical Fitness Network. Its mission is to improve the quality of life with those with chronic medical conditions by connecting them to the most qualified fitness & healthcare professionals with a background in treatment or rehabilitation of various diseases and medical conditions.
Lisa graduated from the University of Ca, Irvine, Fitness Instructor Program, and went on to get her Certified Personal Trainer and Health Coach Certifications through the American Council on Exercise. She has many specialty certifications to work with those with medical conditions, post surgical/rehab as well as pre & postpartum fitness.