NEWS RELEASE
AFS AND ZUMBA TEAM UP TO GROW INCOME 
AND SUCCESS FOR ZUMBA® INSTRUCTORS
 
OAKLAND, CA – (June 28, 2016) – The Association of Fitness Studios (AFS) and Zumba announced today that they will work together to provide fitness professionals who are a part of the Zumba Instructor Network (ZIN™) with a range of tools and benefits to help them grow their businesses as fitness studio owners, which translates to more income and success. 

"Zumba is the gold standard on how to bring A-list programming to the fitness industry," said Josh Leve, AFS founder and CEO.  "To be truthful, nobody has done it better. We're pleased and proud that Zumba is willing to work through AFS to directly connect with the studio segment of the industry." 
Zumba's instructor community will receive a complimentary one-year AFS membership in AFS, which is packed with marketing guidance, social media support, and provides overall best practices and opportunities for fitness professionals with an entrepreneurial spirit.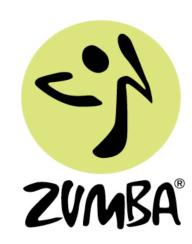 "It's a core passion of Zumba to develop new partnerships and identify opportunities that will aide in the successes of our instructors," said Yael Dornbusch, Director of ZIN™. "Partnering with AFS will open up new doors to our ZIN community members who own or work in fitness studios."
Spanning a global reach of 186 countries, Zumba® is the largest branded fitness program in the world, bringing smiles to 15 million faces every week in 200,000 locations.  The company has brought fitness to life and shown the industry that exercise can be fun – certainly doing more than its share to combat the global obesity epidemic. 
"A relationship with Zumba is consistent with AFS' development into the 'hub' for credible, relevant, helpful information on creating and running a profitable fitness studio," said Leve.  "Clearly the addition of Zumba programming will have a positive affect on almost any studio's bottom line."
Visit https://www.zumba.com/en-US/zin-benefits for more information on how to become a ZIN member and receive these benefits offered by Zumba and AFS.
About Zumba Fitness, LLC
Founded in 2001, Zumba is the largest branded fitness company in the world – reporting more than 15 million weekly participants, in 200,000 locations, across 186 countries. Known as "exercise in disguise," Zumba® blends contagious world rhythms with easy-to-follow choreography, for an effective, total-body workout that feels more like a party than exercise.
In addition to its original Zumba® program, the company offers 10 Zumba® specialty classes– from aquatic-based to those specifically designed for active older adults and children. In 2016, Zumba launched its first non-dance, HIIT-based workout called STRONG by Zumba™, based on Synced Music Motivation. 
The Zumba® lifestyle is rounded out by the company's many consumer product offerings, including DVDs, video games and original music, activewear and footwear, nutrition drink line "Zumba Shake Shake Shake™" and interactive Fitness-Concert™ events. For more information about Zumba's programs and products, or to find a live class, visit zumba.com. Visit the ZLife blog and follow us on Facebook and Instagram. 
About AFS
The Association of Fitness Studios (AFS) is the only membership community dedicated solely to the business of fitness studios.  AFS provides studio owners and developers a wide array of business-specific products, services, and benefits that enable them to more effectively manage and grow their businesses, building on the passion, compassion and courage they've already shown. www.afsfitness.com