NEWS RELEASE
AFS Assists Effort to Help Studios Reopen In California
'Hundreds respond by signing petition'

(MINNEAPOLIS, MN, July 7, 2020)  – The Association of Fitness Studios (AFS) proudly announced today that several hundred members of its audience signed an online petition encouraging the Governor of California to include fitness and wellness establishments in its Stage 2 reopening plans.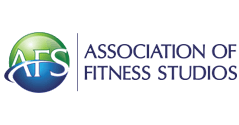 Led by AFS supporter and presenter Rachel Cosgrove, owner of Results Fitness in Santa Clarita, CA, the effort petitioned California governor Gavin Newsom to include these businesses – as opposed to "gyms" among those allowed to open in California's Stage 2 reopening. The petition outlined a common sense checklist of guidelines.
"We were very happy to assist the effort," said Josh Leve, AFS Founder and CEO. "Our segment of the fitness industry is unique in the wide variety of types of businesses we represent. In many cases, appropriate safeguards can be implemented without great difficulty."
The points made in the petition include the following – 
"We are ready to work together with our government to ensure we do our part to stop the spread of Covid-19 while also keeping our community healthy and fit to be able to endure this pandemic the healthiest way possible."
"Privately owned facilities such as ours with a square footage of less than 8,000 and under 250 members are more than capable of abiding by the requirements to maintain safety."
"We are more akin to a private club and should be classified differently, as a coaching/instructional facility not a large gym."
Alerting its 60,000 audience to legislative and legal advocacy initiatives is an ongoing AFS initiative that has become even more important in the new COVID-19 era.
"We'll continue to do everything we can to support industry efforts by any and all organizations to assist our businesses," said Leve.
About AFS 
The Association of Fitness Studios (AFS) is the only membership community dedicated solely to the business of fitness studios and gyms.  AFS provides owners and fitness professionals a wide array of business-specific products, services, and benefits that enable them to more effectively manage and grow their businesses, building on the passion, compassion, and courage they've already shown. AFS educational offerings include SUCCEED! events, the first-ever major Business Conventions & Expos - both in-person and virtual - for the fitness industry.

About SUCCEED! Virtual Online Event
When COVID-19 forced the postponement of SUCCEED! 2020, the need for an educational event became even more pronounced. AFS realized that staying engaged with its audience was more important than ever – the identical challenge facing its members. Suddenly, the concept of a virtual event made all the sense in the world - an Online Convention to help studio owners with Immediate Strategies to Accelerate Your Fitness Business During Uncertain Times. The event drew over 4,300 attendees in May 2020 – the largest online event in the history of the fitness industry. Another SUCCEED! Online Event - this one including a virtual Expo – is scheduled for October 23-25.