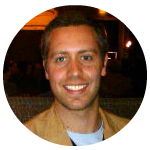 By Josh Leve, AFS Founder & CEO
Hot off the 2016 IHRSA show in Orlando, FL - AFS was excited to take the floor and meet with our partners, advisory council members, and focus on building stronger relationships within the fitness industry. 
Without a doubt the top three trends witnessed were the focus on fitness studios, technology (especially wearables), and training.  
As it relates to fitness studios - talk of our market was everywhere!  We're seeing more and more studios open with an emphasis on the owner to run their business skill set parallel with their training skill set.  
Further, at AFS, we're constantly discussing how personalization is key to the client/member experience - this couldn't be more evident at IHRSA with the explosion of technology within the fitness industry.  From wearables to green equipment, this is a hot trend that will only continue to grow and differentiate some from the rest. 
Below I share my insights from the 2016 IHRSA show and where you can catch up with AFS next!

---
Josh Leve is responsible for the strategic development and growth of the Association of Fitness Studios. Josh brings more than 10 years of sales, consulting, advertising, marketing, operations, and retail experience to AFS and has spent more than a decade in the fitness industry.