NEWS RELEASE
AFS, Medical Fitness Network Announce Collaboration
 
(CHICAGO, IL/COSTA MESA, CA, March 18, 2016) – Two of the fitness industry's fastest growing organizations – the Association of Fitness Studios (AFS) and the Medical Fitness Network (MFN) today announced a collaboration to serve fitness professionals, studios and the community. 

Both AFS and MFN bring highly complementary benefits & opportunities to fitness professionals and studios, providing a great package to help them grow their businesses.
"We look forward to working with MFN and their leadership group to generate referral opportunities for our members," said AFS Founder & CEO Josh Leve.  "MFN works with the top medical and health organizations in the country as a resource directory for fitness professionals. "
"AFS is home to thousands of fitness studios and aspiring studio owners," said MFN Founder and CEO Lisa Dougherty.  "AFS provides significant benefits for free standing fitness studios and it's complementary for us to support their efforts."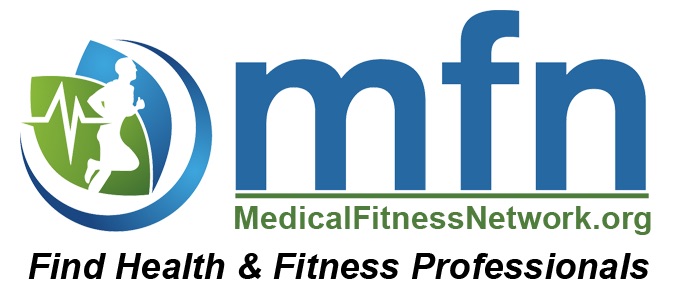 This collaboration between AFS & MFN will provide access for each organization's members to the benefits of the other at reduced or complimentary prices as well as all the support services and education for them to further their career in the fitness industry. 
"One of the most exciting components of the relationship is the opportunity to collaborate on and develop initiatives that enhance accessibility to fitness solutions for those who need it," said Leve. 
"Both MFN and AFS are heading in the same direction," said Dougherty.  "We have joined forces so that AFS fitness facilities can be part of the Medical Fitness Network to provide services for the top medical & health organizations in the U.S. It will be a win/win for all concerned."
About AFS
The Association of Fitness Studios (AFS) is the only membership community dedicated solely to the business of fitness studios.  AFS provides studio owners and developers a wide array of business-specific products, services, and benefits that enable them to more effectively manage and grow their businesses, building on the passion, compassion and courage they've already shown. www.afsfitness.com
About Medical Fitness Network
The Medical Fitness Network is an online resource directory for consumers to locate fitness and allied healthcare professionals who are interested in working with those with chronic disease/medical conditions.  Professionals & studios can sign up and create a full page profile to promote their to the top medical and health organizations in the country.  In addition they receive big discounts on education. www.MedicalFitnessNetwork.Org
-30-