NEWS RELEASE
AFS Experts Identify Top 12 Fitness Studio Trends for 2017

(OAKLAND, CA, December 21, 2016) – The Association of Fitness Studios (AFS) announced today the release of the "Top 12 Fitness Studio Trends for 2017." 
To ensure a variety of perspectives the Association of Fitness Studios [AFS] canvassed it's Advisory Council, vendor partners, and leading studio operators on trends they see growing or continuing in 2017.  Their responses were compiled and are presented in a 3-page document, attached.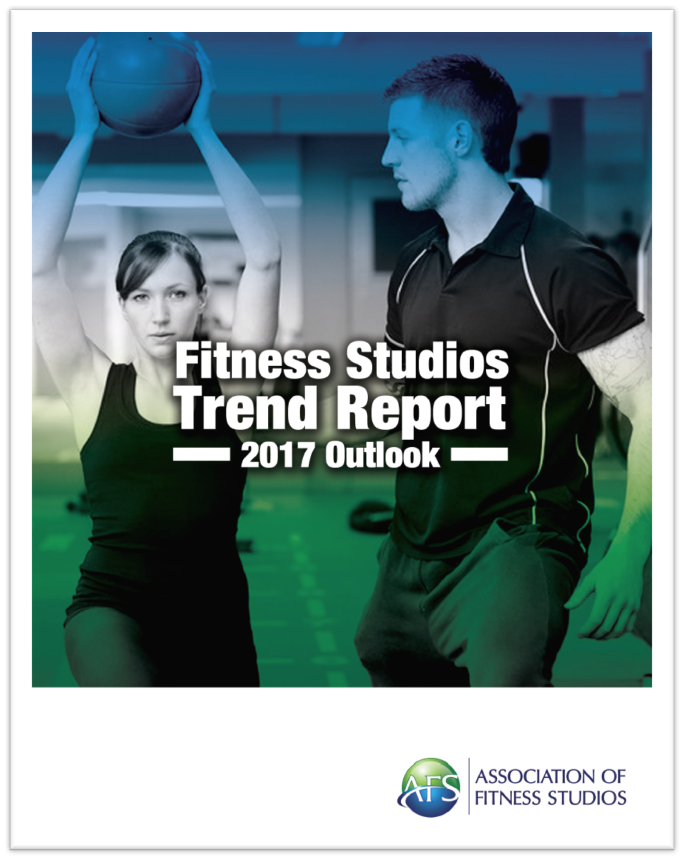 "There are some surprises and some not-so-surprising identifiable trends," said Josh Leve, AFS founder and CEO. "While none of us have a crystal ball, it's hard to ignore several of the trends.  Clearly, our members – and the industry – should take note of them."
We won't spoil the suspense by announcing the #1 trend, but suffice it to say that the top five or six all garnered a great deal of attention from our expert panel.
 
AFS Members - can download the Trend Report here. 
About AFS
The Association of Fitness Studios (AFS) is the only membership community dedicated solely to the business of fitness studios.  AFS provides studio owners and developers a wide array of business-specific products, services, and benefits that enable them to more effectively manage and grow their businesses, building on the passion, compassion and courage they've already shown. www.afsfitness.com