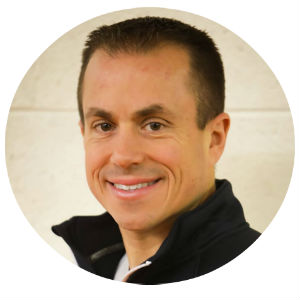 By Jason DeRose, Special AFS Contributor
Amino Acids are the compounds that are the building blocks of protein and are what your body uses to build muscle. There are both essential and non-essential amino acids. Non-essential amino acids can be produced in the body and from vitamins and other amino acids.
They are essential for proper metabolism, despite their name. However, essential amino acids cannot be made in the body. These essential powerhouse building blocks can only be obtained through food and supplementation. Branch Chained Amino Acids – known as BCAA's are made up of leucine, isoleucine, and valine, 3 of the 9 essential amino acids needed by your body for energy and muscle synthesis.
Why is this important?
The primary goal of most is muscle building or weight loss. Supplementing with BCAA's can support the metabolic process to make that happen. As well as help you to get a more intense workout and aid in the reduction of muscle soreness.
How does this occur?
To aid in muscle building or weight loss, muscle mass must be gained. Muscle mass gain = rate of protein synthesis – the rate of protein breakdown. BCAA's stimulate muscle protein synthesis, the metabolic process of your body making new muscle protein, while also decreasing the protein breakdown pathway and the expression of several complexes involved in protein breakdown. When synthesis is increased, and breakdown is decreased, muscle is gained. Thus, muscle building and weight loss goals are achieved!
BCAA's also competes with the entry of tryptophan into the brain, which is converted to serotonin. During exercise, serotonin levels rise, making you feel fatigued and unable to push your limits. BCAA's reduce the amount of tryptophan, therefore reducing the amount of serotonin produced, which equates to longer, harder, more effective workouts.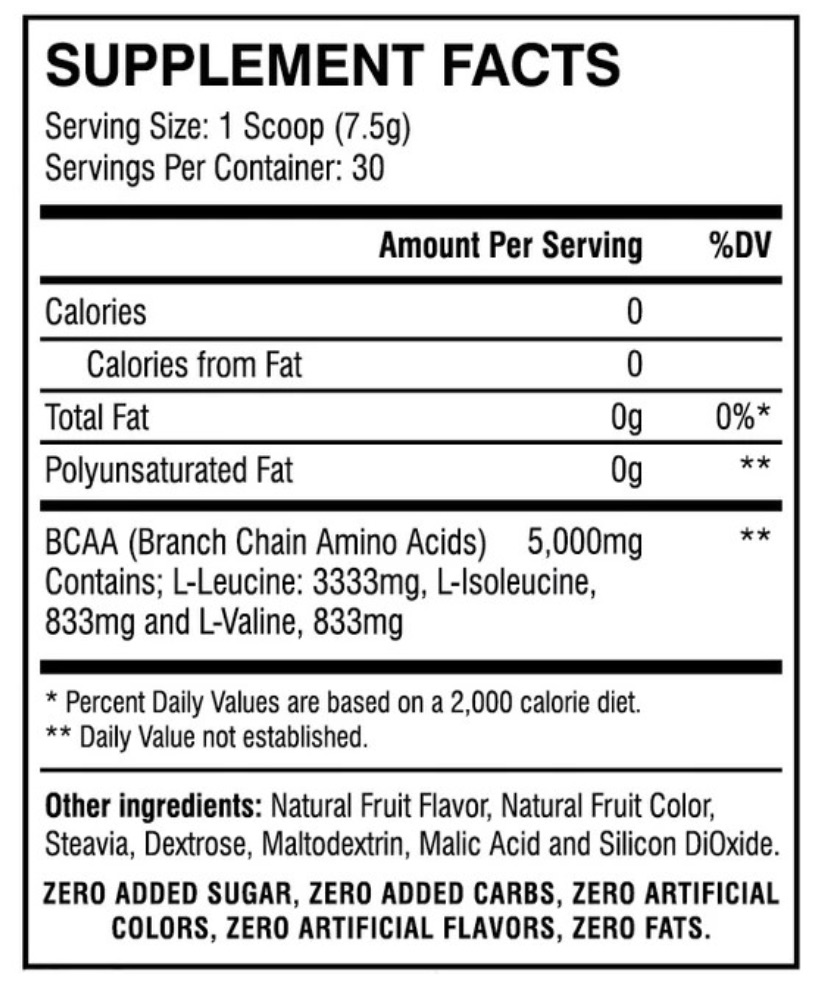 BCAA's also induce an insulin response in the body. This response transports aminos into your cells to repair muscle damage and reduce the onset of muscle soreness.
Branch Chained Amino Acid supplementation is a total WIN for any workout routine and should be taken regularly. They can be taken pre-workout, intra-workout, post-workout, and throughout the day between meals to help you stay in an anabolic state. BCAA's are true powerhouses for helping you reach your ultimate goals!
Things to look for when choosing a BCAA Product
When shopping for a BCAA you want to look for one that has only a few ingredients to ensure it is as clean and pure as possible. Our supplement company, gymsupps.org, has been able to accomplish this by adding stevia as a natural sweetener. The better it tastes the more likely we are to use it! Here is an example of our nutritional panel for our BCAA Mango.
---
Coach Jason DeRose is the Owner/Founder of FASTER Fitness and Gymsupps.org. Jason got his start from the ESPN reality TV show, Bound for Glory as the strength and conditioning coach of the featured football team with the worst losing streak in the country.  During the show, Jason had the opportunity to work with some of the most notable fitness and performance coaches in the world.  Once the show concluded in 2008, Jason established FASTER, his own fitness and performance facility. FASTER began as a part-time 1,000 square ft. training facility and is now a full-time operation in 7,000 square ft. with 2 additional locations complete with a smoothie bar, chiropractic services, and its own extensive nutritional/supplement line.
As nutrition and dietary support have always been an additional passion for Jason.  It was his mission to provide effective, clean ingredients, properly tested supplements with superior taste to his clients.  In 2017, Jason sought out a nutritional expert to create such supplements for his clients of FASTER.  With the success of FASTER's branded supplements, came the demand from other fitness facilities to provide their clients with similar products.  Thus, Gymsupps.org was created to meet this demand and supply industry owners trusted supplements for their clients under their own labeled brand with minimal start-up fees and order requirements. Through Gymsupps.org, Jason has helped many fitness/wellness industry owners to private label his products as their own for the benefit of their clients and an additional revenue strand for their business.