​
NEWS RELEASE
Bedros Keuilian to Keynote SUCCEED! Virtual Conference & Expo 
 1st of 2 Keynote Speakers Oct. 23-25
Learn more about the conference

(MINNEAPOLIS, MN, CHINO HILLS, CA, September 29, 2020) – The Association of Fitness Studios (AFS) and fitness sales, author, and entrepreneurial guru Bedros Keuilian today proudly announced that Keuilian will be the keynote presenter at AFS' SUCCEED! Online Event & Virtual Expo, October 23-25.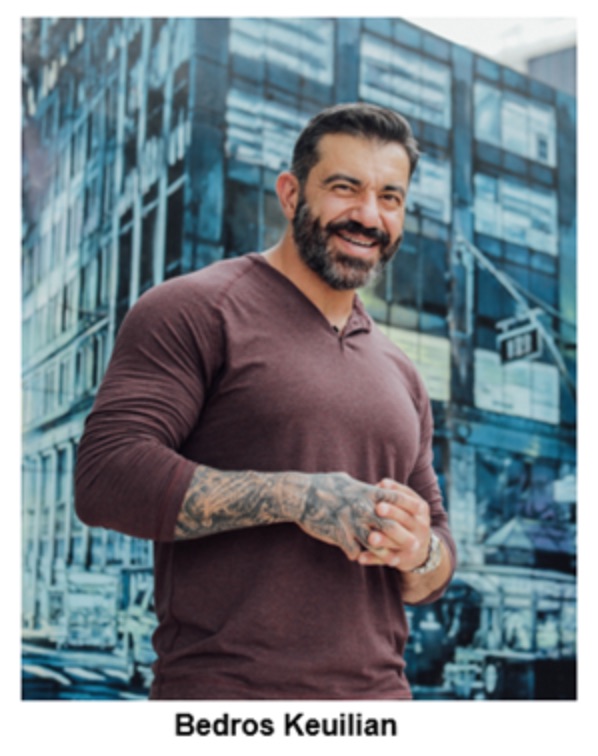 Among his many business leadership accomplishments, Keuilian is founder and brains behind the annual Fitness Business Summit (FBS) where he has been the driving force at with an 18-year track record of providing inspirational and tangible education on sales, marketing, retention, and profitability to thousands of gym owners.
Supported by major marketing alliances with leading fitness organizations, the October SUCCEED! event promises even great participatory growth than it's inaugural virtual event in May that drew over 4,400 participants. 
"I've been looking for a home for my constituents to continue to access top-level education, networking, and experiences," said Keuilian. "AFS, with SUCCEED! under Josh's leadership, is a perfect match."
The SUCCEED! Virtual Online Event will also feature a virtual expo, including live interaction with exhibitors and the opportunity to interact with thousands of attendees.  
"We're always looking to grow the size, quality, and impact of SUCCEED!" said Leve. "When we connected with Bedros, it was obvious that the synergy was too great to ignore. We greatly appreciate his confidence in our ability to deliver top level education to his followers and we couldn't be more excited to work with him and his team."
Mark your calendars – October 23-25, 2020!  Don't miss it!
About the SUCCEED! Virtual Conference & Expo  
When COVID-19 forced the postponement of SUCCEED! 2020, the need for an educational event became even more pronounced. AFS realized that staying engaged with its audience was more important than ever – the identical challenge facing its members. Suddenly, the concept of a virtual event made all the sense in the world - an Online Convention to help studio owners with Immediate Strategies to Accelerate Your Fitness Business During Uncertain Times. The event drew over 4,300 attendees in May 2020 – the largest online event in the history of the fitness industry.
About Bedros Keuilian  
Bedros Keuilian is founder and CEO of Fit Body Boot Camp twice listed on Entrepreneur Magazine's 500 fastest growing franchises in the world and 4x listed on the Inc. Magazine's Fastest Growing privately owned companies. He's known as the hidden genius behind many top businesses, entrepreneurs and personalities. His list of clients include New York Times best-selling authors, celebrities, NFL athletes, Navy SEALS and thought leaders who turn to him when they want to create highly profitable and industry dominating brands and businesses. An immigrant from a communist country turned hugely successful entrepreneur and high achievement coach, Bedros uses the stage, TV, and social media to share his Immigrant Edge and American Dream story to help inspire audiences worldwide to reach their fullest potential in business and in life. 
About AFS  
The Association of Fitness Studios (AFS) is the only membership community dedicated solely to the business of fitness studios and gyms.  AFS provides owners and fitness professionals a wide array of business-specific products, services, and benefits that enable them to more effectively manage and grow their businesses, building on the passion, compassion, and courage they've already shown. AFS educational offerings include SUCCEED! events, the first-ever major Business Conventions & Expos - both in-person and virtual - for the fitness industry.