Recommended industry-wide:

Everything You Need
To Run and Grow Your Business

 
It's Working
Industry research proves AFS members make more money and out perform non-members.
$31,500
AFS members earn $31,500 more per year compared to peers with same-size facilities.
$141
AFS members are better at engaging and retaining clients, generating an extra $141 more profit per client.
AFS Membership Is Right For Everybody
• Trainer, Manager or Owner • Beginner or Veteran • 500-10,000 sq.ft.
Membership = $229/yr
(Equivalent of $19/month) Includes 1-FREE Online Course!
For current or aspiring studio/gym owners of all disciplines and fitness professionals
Directory listing, exposure to millions

Millions of consumers search the AFS Directory Network. Showcase you abide by the AFS code of conduct and train clients according to industry standards.

Insurance programs at the best rates

Fitness professionals get AFS membership with SFIC insurance for $279/yr. Studio owners get custom policy and save an additional $50.

Complete business education library

Webcasts with industry leaders, exclusive guides, webinars, white papers, and learning lessons. Everything from how to be a better trainer to starting or growing your business - plus everything in-between.

Over $800 in store products FREE

Save valuable time with a business plan template, employee handbook builder, application for employment, membership agreement, independent contractor agreement and more.

Exclusive fitness industry discounts

Tap into the combined buying power of the entire fitness studio community for enhanced discounts on certifications, equipment, conferences, workshops, technology, education, and more from AFS partners.

Earn CEC/CEUs to grow your business

Nowhere else can you find the education provided in AFS' online courses. Providing fitness professionals, studio owners and others insight to grow personally and professionally. 

Private Facebook group

Connect and share insights on hot topics and trends. You've got questions; we've got the Community to provide not only answers, but the right answers.

Free subscription to AFS eNewsletters

Sent monthly, AFS members get special discounts, expert advice, trend data, best practices, and more.

AFS trust badge and brand affiliation

Optimize your sales and showcase your higher standards. With over 60 industry partnerships and affiliations, AFS lends its credibility to you and sets the standard for professionalism.
Proven marketing tools and tips

Access the full library of marketing knowledge. From the planning process to external, internal, digital, and more - everything necessary to increase your client base.

Industry leading research and reports

All FREE for AFS members. Master your financial numbers, adopt industry proven marketing strategies and save time with turnkey actionable Micro reports.

Best selling eBook STUDIO SUCCESS!

AFS' authoritative eBook is the industry's best-selling publication for aspiring and current owners. At over 200 pages, the strategies and insight will be relevant for years.

Mentorship program

Receive one-on-one support from a trusted professional, overcome challenges, grow professionally and get the knowledge you seek.

Free personal and business webpage

Save time and money with your free webpage from AFS. Showcase pictures, special offers, whether you're hiring or looking for a job, hours of operation and more!

Leadership opportunities

AFS provides national recognition to you and your business, plus added exposure through content and speaking opportunities, webcast interviews, and Q&A sessions.

Peer-to-peer roundtable discussions

Solve problems and share ideas within small groups of other like-minded members. Use your group as a sounding board for new ideas before making important decisions.

Revenue producing programs

Access new and exciting ways to increase revenue per client and your bottom line through exclusive programs from AFS partners.

Exclusive Member forum - network of experts

Guidance and support with direct access to members of the AFS Advisory Council and Executive team to ensure answer all your questions get answered.
Qualifications:
All AFS members adhere to a professionally recognized
Code of Conduct
and standards of business practice.
Stop figuring things out on your own.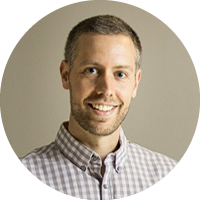 When I started AFS, I did so because I knew it was time for a credible and universally trusted Association to provide you, the courageous entrepreneur, with all the benefits the big box health clubs have had access to for so long.
That's why the core of your AFS membership is 3 things - innovative, tech savvy and above all else - useful.  An Association built for the 21st century, AFS members leverage modern technology to stay better engaged to find what you want, when you need it.
We're here to support your efforts, drive more business and help you achieve your dreams. As an entrepreneur, in this very competitive market, you can't afford to guess and be wrong.  
We believe that all studios/gyms should have access to every tool necessary for success, which is why AFS is priced to be affordable for everyone.
I look forward to welcoming you to the AFS community and family today!  
Josh Leve
Founder & CEO
Association of Fitness Studios
We're Here For You!
If you have questions about your business don't wait - get the answers quickly from our complimentary concierge service.
Let us guide you through the myriad of content and benefits available at AFS.
Find Answers With a Simple Search
Leverage our search platform and answers library, featuring exclusive video lessons and action plans from the most successful studio/gym owners. View the AFS Learning Center
The Only Self-Guided Business Performance Report in the Fitness Industry 
Plug in your numbers, compare against industry average KPIs, and get actionable recommendations in minutes each month.
Easily leverage AFS leading research to identify and solve problem areas. Learn about the Business Health Report
Connect with a Mentor to Make Sense of It All
Share confidentially and without judgment on monthly strategy calls. Learn about Mentorship
"The mentor AFS set me up with has been great! He gave me some great ideas, and is available when I want to chat or get some feedback!"
- Chantelle Farmer - Co-Owner, FLX Fitclub, Ithaca, NY
Brainstorm with Peers During Private Roundtable Discussions
Join like-minded AFS members to discuss your business and find solutions together.
Use your group as a sounding board for new ideas. Share your experiences, solve problems, and identify new trends. Find out more about Roundtables
Download Essential Templates & Forms
Everything you need, whenever you need it - organized to build and run a successful business.
Whether it's business planning to get you started, budgets, client forms, or HR documentation to protect yourself - AFS has it all. Visit the store.
Access The Gold Standard of Industry Research
Nowhere else can you get this exclusive research data and trend analysis, backed by the entire fitness industry.
As an association, AFS teams up with industry leaders to produce vital research, critical for your success and growth. Access AFS research reports
Free Online CEC/CEUs
AFS membership includes one free education course (up to $99 value) leading to CEC/CEUs from all major NCCA accredited certifying bodies.
Your choice of any of our online courses
Learn From the Most Influential Minds in the Fitness Industry
Extensive catalog with hundreds of interviews, webinars, and short video answers.
Increase Your Business's Online Visibility
Boost your sales and search ranking by attracting consumers on the AFS Directory Network.
The AFS Directory Network reaches 4+ million consumers looking for fitness studios. Learn more.
Proven Marketing That Delivers Results
Learn what the top 10% of studios are doing to draw people in.
We surveyed thousands of the most successful studios to find out what they're doing online and in person to generate more clients.
Differentiate Yourself and Showcase Your Higher Standards
The AFS 'Trust Package' includes your membership certificate and AFS member logos. Essential benefits that immediately add credibility to your business.
9 out of 10 consumers prefer to join a studio that's a member of a leading industry association. Learn more
Leadership Opportunities
Write for us, speak at SUCCEED! 2019, be featured on our site, contribute to our newsletters, become a trusted and respected voice in the industry. Learn more about SUCCEED!
Recommended by over 60 of the most respected and influential fitness companies & organizations,
including all leading certifying bodies


Endorsed by the Best of the Best
Leading experts agree that everyone should join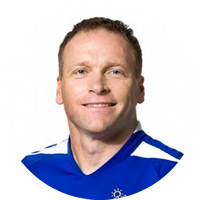 AFS has a wealth of knowledge and genuine desire to help people be successful.
Todd Durkin
Owner, Fitness Quest 10 & Todd Durkin Enterprises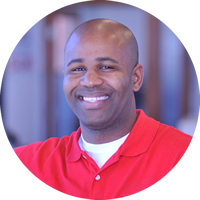 AFS will be with you every step of the way, and I encourage you to join today.
Mike Z. Robinson
2015 IDEA Personal Trainer of the Year, Owner MZR Fitness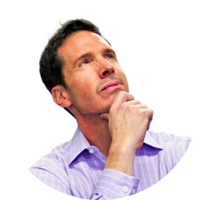 AFS is a much needed business resource. I highly recommend you consider joining.
Rick Mayo
Founder, Alloy Personal Training Solutions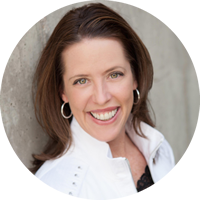 The real questions is: why wouldn't you become a member? I'm a member myself!
Shannon Fable
2013 IDEA and 2006 ACE Instructor of the Year, Founder GroupExPRO
Exclusive Savings & Programs
No matter what you're planning to do this year - at AFS, we have so much more!
Attend a conference or event
Discounts to Perform Better, EMPOWER, NSCA, NorCal Fitness Summit, Club Industry and more!
Make a purchase
Discounts from TRX, Power Systems, Perform Better, MYZONE, MINDBODY and dozens of industry leading companies!
Save on CEC/CEU courses & certifications
From NASM, AFAA, NSCA, FAI, NCCPT and more, we save you money on your continuing education.
Find qualified instructors/trainers
Through a turnkey program offered by AFAA/NASM, join thousands getting top talent. 100% free for qualifying facilities
Save the entire cost of your AFS membership by doing what you do every year!
Want to see how AFS can save you thousands of dollars each year? Use our tool to Calculate Your Savings