Recommended industry-wide:

Everything You Need
To Run and Grow Your Business

 
Members Make More Money

$141 More per Client
(on average)
How:
Do what really works. Apply top pricing and programming from experts + an informed community.
Generate and Keep More Clients

82 More Clients
(on average)
How:
Learn the best marketing, sales and retention ideas, through webinars, mentorship & community events.
Find Success Faster and Get Connected

100% Committed to Getting It Right
How:
Connect with the right people and the right ideas, right when you need them.
Get Connected!
Join the community and get answers in a private, fun and supportive environment. You now have a credible Association solely dedicated to growing your business! 
Find Answers With a Simple Search
Leverage our search platform and answers library, featuring exclusive video lessons and action plans from the most successful studio/gym owners. View the AFS Learning Center
Proven Marketing That Delivers Results
Learn what the top 10% of studios are doing to draw people in.
We surveyed thousands of the most successful studios to find out what they're doing online and in person to generate more clients.
Free Online CEC/CEUs
AFS membership includes up to two free education courses (up to $198 value) leading to CEC/CEUs from all major NCCA accredited certifying bodies.
Your choice of any of our online courses
Access The Gold Standard of Industry Research
Nowhere else can you get this exclusive research data and trend analysis, backed by the entire fitness industry.
As an association, AFS teams up with industry leaders to produce vital research, critical for your success and growth. Access AFS research reports
Download Essential Templates & Forms
Everything you need, whenever you need it - organized to build and run a successful business.
Whether it's business planning to get you started, budgets, client forms, or HR documentation to protect yourself - AFS has it all. Visit the store.
Learn From the Most Influential Minds in the Fitness Industry
Extensive catalog with hundreds of interviews, webinars, and video answers.
Increase Your Business's Online Visibility
Boost your sales and search ranking by attracting consumers on the AFS Directory Network.
The AFS Directory Network reaches 4+ million consumers looking for fitness studios. Learn more.
Generate More Leads & Clients
AFS membership makes a difference. Use your affiliation to promote your higher standards. It's not just about business, it's also your reputation. Become a member and we'll show you how!
The Best Insurance in the Fitness Industry
The coverage you need at discounted pricing with dedicated customer service, provided by industry leading Sports & Fitness Insurance.
With 30 years of experience exclusively in the fitness industry, SFIC has the insurance you need, both as an owner and as a fitpro. Learn more
The Only Self-Guided Business Performance Report in the Fitness Industry 
Plug in your numbers, compare against industry average KPIs, and get actionable recommendations in minutes each month.
Easily leverage AFS leading research to identify and solve problem areas. Learn about the Business Health Report
Connect with a Mentor to Make Sense of It All
Share confidentially and without judgment on monthly strategy calls. Learn about Mentorship
"The mentor AFS set me up with has been great! He gave me some great ideas, and is available when I want to chat or get some feedback!"
- Chantelle Farmer - Co-Owner, FLX Fitclub, Ithaca, NY
Brainstorm with Peers During Private Roundtable Discussions
Join like-minded AFS members to discuss your business and find solutions together.
Use your group as a sounding board for new ideas. Share your experiences, solve problems, and identify new trends. Find out more about Roundtables
---
---
Stop figuring things out on your own.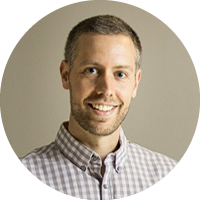 When we started AFS, we knew it was time for a credible and universally trusted Association to provide you, the courageous entrepreneur, with all the benefits the big box health clubs have had access to for so long.
We're here to support your efforts, drive more business and help you achieve your dreams. As an entrepreneur, in this very competitive market, you can't afford to guess and be wrong.  
We believe that all studios and gyms should have access to every tool necessary for success, which is why AFS is priced to be affordable for everyone.
I look forward to welcoming you to the AFS community and family today!  
Josh Leve
Founder & CEO
Association of Fitness Studios
Recommended by over 70 of the most respected and influential fitness companies & organizations.
Just another reason why AFS membership makes a difference.


Endorsed by the Best of the Best
Leading experts agree that everyone should join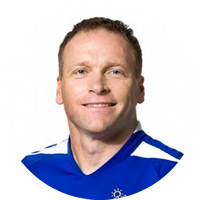 AFS has a wealth of knowledge and a genuine desire to help people be successful.
Todd Durkin
Owner, Fitness Quest 10 & Todd Durkin Enterprises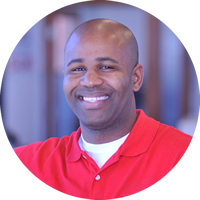 AFS will be with you every step of the way, and I encourage you to join today.
Mike Z. Robinson
2015 IDEA Personal Trainer of the Year, Owner MZR Fitness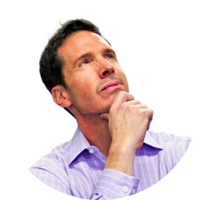 AFS is a much needed business resource. I highly recommend you consider joining.
Rick Mayo
Founder, Alloy Personal Training Solutions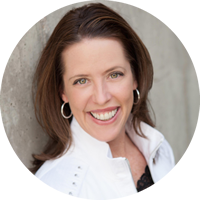 The real questions is: why wouldn't you become a member? I'm a member myself!
Shannon Fable
2013 IDEA and 2006 ACE Instructor of the Year, Founder GroupExPRO
Exclusive Savings & Programs
No matter what you're planning to do this year - at AFS, we have so much more!
Attend a conference or event
Discounts to Perform Better, EMPOWER, NSCA, NorCal Fitness Summit, Club Industry and more!
Make a purchase
Discounts from TRX, Power Systems, Perform Better, MYZONE, MINDBODY and dozens of industry leading companies!
Save on CEC/CEU courses & certifications
From NASM, AFAA, NSCA, FAI, NCCPT and more, we save you money on your continuing education.
Find qualified instructors/trainers
Through a turnkey program offered by AFAA/NASM, join thousands getting top talent. 100% free for qualifying facilities
Save the entire cost of your AFS membership by doing what you do every year!
Want to see how AFS can save you thousands of dollars each year? Use our tool to Calculate Your Savings