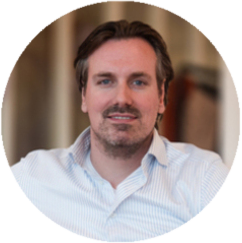 By Hugo Braam, Special FBA Contributor
Sponsored by Virtuagym
As customer needs and expectations continue to change, trainers and fitness providers will need to adapt to remain successful in the future. Digital solutions offer great opportunities to keep customers active and motivated in new ways – regardless of their ability to physically come to your club. Fitness users have become accustomed to the convenience of an app, online bookings and fast communication. The services we provide as an industry should now be on-demand, adapting to member habits and lifestyles, not the other way around.
Our industry has progressed significantly in the past two years, rapidly embracing new technologies and expanding its offering with digital solutions. However, to keep fitness innovative and accessible, and thus develop new concepts and products, it is important to continuously improve the service. Optimal implementation of new technology requires new skills.
That is why it is essential for modern trainers to stay up-to-date and grow their knowledge, so that they can move with the consumer. By doing this, you are not only keeping your customers happy but helping to future-proof your company.
A streamlined business with upskilled trainers
If executed well, integrating technology into your business can lead to growth. Effective digitization not only enables you to serve more people but saves you time. For example, by streamlining the customer experience through an app, webshop and online schedules, or by simplifying running your business with the automation of payments and invoices.
If trainers understand how to use these tools and the value of automation, they can spend less time on administration and business operations and more time focusing on working with members to help them reach their health goals. The success and satisfaction a member can feel is reciprocated by the trainers supporting them, enabling a more motivated workforce driven by their passions within an efficiently functioning organization. This provides ideal foundations for future-proof growth.
By making your offer hybrid - combining online and offline services - you not only appeal to a wider target group but create more value for your existing customers. For example, upskilled trainers who have made fitness technology their own can deliver more highly personalized training plans. Think of offering video workouts, live streams and an online community, as well as digital challenges as a rewarding strategy to keep customers active.
Improved engagement and loyalty
On-demand is the buzzword for the modern fitness consumer. They want to determine where, when and how they work on their health, with programs and technology that adapt to their needs and wishes. The concept of 24/7 personalization and connectivity is central to this.
Apps, wearables and data are becoming increasingly integral – for customers and trainers alike. As a result, users always have insights into their performance each lesson or session via their wearables, and remain motivated due to the visualization of their progress in the app. Trainers can use this technology to make enhanced data-based training programs and simplify communication. A more personal connection enables members to achieve results faster and reduces the chance of turnover. A personalized training plan is important, but communication remains vital to keep customers engaged and reduce churn.
Go into the future prepared
The speed of digitization in the fitness sector is only going to accelerate, and it is vital for fitness entrepreneurs and trainers to anticipate these changes. What's more, whilst technology can do more and more, it is also becoming increasingly complex. The longer you wait to digitize your company, the harder it will become to keep up with this pace of change. Moreover, this further digitalization will only fuel the ever-evolving expectations of consumers.
For example, the gamification of fitness is a development that is now increasingly prominent in gyms and studios. Consumers are looking for immersive experiences to make fitness more fun and challenging. As the market becomes accustomed to technology and it becomes more affordable,  innovations such as gamification will be increasingly perceived not as nice add-ons but expected features of a club or studio experience.
The crucial role of digitally upskilled trainers
Digitally driven trainers will be at the core of increasingly centralized and digitally accessible health ecosystems. The activities of trainers will alter, taking on a motivating and guiding role.
For example, a consumer who previously did not feel comfortable going to a gym or had too little time can now connect with a club or trainer through video training, online group lessons or live streaming. And an older client can now keep in touch with their peers and trainer via a personalized app with community and messaging functions.
Conclusion
In order to continue to grow as an industry and anticipate changing consumer needs, it is essential that we continue to encourage trainers to see digitization as a cost-effective and accessible solution and educate them on how to use it.
We are collectively responsible for the next stage in the innovation of health and fitness.
 
---
Hugo Braam is co-founder and CEO of Virtuagym. Virtuagym provides innovative management, booking, and coaching software solutions for gyms, clubs, and studios. They have just launched PRO+, the world's first turnkey solution for fitness operators