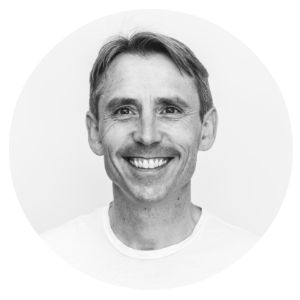 By Rob Lander, Special AFS Contributor
Silicon Valley has entered the digital fitness space. Is this a threat or an opportunity for bricks and mortar studio operators?
A heightened awareness of the benefits physical activity can deliver in terms of boosting immunity and protecting against infection and disease, coupled with a new consumer appetite for working out at home, both driven by the pandemic, have attracted the attention of Silicon Valley. Some of the world's biggest tech giants are moving into the fitness space.
Here, Rob Lander, CEO at Fisikal, looks at what this means for studio operators and provides advice on how to build business resilience and continue to thrive as we live through this pandemic and beyond.
Covid-19 has changed the world forever and with it the fitness landscape. The imposed closure of workout facilities has forced consumers to retreat to their homes, seeking alternative means of staying active. This has driven the interest of the world's tech giants - large corporations with intelligent digital infrastructures that connect global audiences, and deep pockets to push out and promote new fitness content.
In the last few months, we have witnessed a stream of new entries into the digital fitness arena. Samsung has bolstered its smart televisions with a dedicated fitness app and Sky has launched a partnership with Fiit to provide its 3.6 million Sky Q subscribers will access to more than 600 on-demand fitness classes.
Facebook has announced an intent to develop its streaming services and Amazon has launched Halo, a fitness band, and App. Home fitness equipment providers are also jumping on the bandwagon. At the height of the pandemic, Peloton slashed the price of its home bike by 15 percent to encourage more riders into its saddle.
The scramble for the consumers' digital fitness dollar is well and truly on.
How should studio operators react?
Stay calm. We've got this. Studio operators have an asset that, so far, none of the tech giants can match – the ability to support digital services with an outstanding in-person experience, taking place in a dedicated, physical space. Studio operators need to sweat this unique asset and focus on creating the ultimate physical training experience, enhanced by an awesome digital provision.
It is also possible that as the tech giants pump millions of dollars into the promotion of digital resources and services, this drives new audiences, expanding the percentage of the population exploring fitness options. Many of these consumers might enter the market through a digital service channel but then may look to enhance their experience by seeking out a physical training space where they can access in-person coaching and equipment, as well as benefit from the social aspect associated with training in-person with others.
The key to future success for studio operators lies in the ability to create an awesome hybrid solution that perfectly marries the in-club experience with the out-of-club digital experience. Silicon Valley will drive a new expectation in digital fitness. Studio operators will need to match this in terms of quality and engagement but where the studio operator has the advantage is in the ability to create a loyal, committed and engaged community, driven by a physical shared experience – creating a 'best of both world' scenario. So, how can this be achieved?
Focus on the in-club experience first
The studio environment is the nucleus of the business and is where studio operators must focus attention. This is the 'golden ticket', the unique asset that Silicon Valley can not compete against. Therefore investment in this area of business must remain at the heart of any forward strategy.
Whilst working out at home has its place, there is no substitute for the in-club training experience. When questioned by Leisure-net in a UK survey, 46 percent of consumers said that, during lockdown, what they missed most from their training facility was interaction with a trainer, followed by 31 percent who quoted socializing with others.
That said, there are many digital integrations that can enhance this experience. There are the obvious ones, for example, those that create fully immersive, sensory experiences such as Les Mill TRIP but there are also more subtle, more affordable ones that help to focus the member on the experience rather than the process.
For example, remote booking and payment capabilities, accessible through websites or apps, help to alleviate frustrating in-club 'pinch points' and manage currently imposed capacity restrictions. Room mapping makes it possible for members to select the exact training station (e.g. stationary bike, suspension strap, Pilates Reformer) via an app ahead of a training session so they know exactly where they will be positioned in class. Apps that provide video exercise demonstrations and access to personalized workout programs can also help to enhance the in-club training experience, supporting in between in-person consultations.
Enhancing the sense of community through digital means
Successful studio operators create loyal communities through the delivery of bespoke services that create a strong sense of belonging. Digital solutions now enable a 24-hour connection to members, creating an opportunity to provide wraparound support service, placing the studio brand at the heart of every consumer's wellbeing, health, and fitness journey.
Through websites and apps, studio operators should strive to become a part of their members' daily lives, delivering personalized fitness content and coaching anytime, anywhere. All integrations and content should be custom branded where possible to constantly hammer home the connection back to the physical facility.
The importance of personalization
The likes of Amazon and Netflix are masters of personal consumer experience. Their services place the customer at the center of their provision. When you place an order on Amazon you are instantly presented with other purchase options that you might like based on your previous choices. Their fitness experiences will be no different. This move to the personalization of services is driving a fundamental shift in the way commerce interacts with consumers. Studio operators need to take note.
Studio operators need to provide the consumer with flexibility. Maintaining a connection to the bricks and mortar facility has to be the main driver but there also has to be an acceptance that members lead busy lives and can not always make time for a visit. When this is the case, and they turn to their phone or laptop to access the support they need, studio operators need to make sure it is their brand the consumer connects with.
Most members will already feel a connection to the studio where they work out and will, therefore, have a preference to continue the relationship beyond their physical visits rather than engaging another provider. Studio operators need to capitalize on this developed loyalty and ensure they provide remote services that their members crave. These might include on-demand and live-streamed classes, access to personal workout plans, exercise demonstrations, a comms channel to professional coaches, and even access to member chat groups so they can connect with their friends, unrestricted by geography.
The key to engagement is ensuring the digital content reflects the look and feel, values and ethos members have bought into at the bricks and mortar studio. Wherever possible, content should be custom branded and delivered by in-club instructors ensuring an extension of the familiar, rather than the creation of an add-on. Human beings are pack animals and crave a sense of belonging. The wish to belong to a dedicated community is in-built. Digital creates an opportunity to connect the studio community 24/7. Done well – why would members look elsewhere for their support?
Understanding and reacting to member preferences and behaviors
Moving administration processes into a connected, digital space also creates new opportunities for studio operators to monitor, understand, and respond to member behaviors. For example, class timetables no longer need to be compiled based on a gut feel of what members want. Instead, they can be created in response to popularity defined by booking numbers. Operators can view booking statistics, in real-time, from anywhere – helping to keep a finger on the pulse of the business and prompting changes where necessary to better serve demand.
We work with operators to create bespoke, digital performance dashboards, providing a snapshot of real-time business performance measured against specified Key Point Indicators. Digitalization is not always customer-facing. Back office integrations can help to ensure a studio continues to remain market-relevant, providing the products and services favored by the community it serves.
Closing thought
Growing the overall fitness market creates an opportunity for all, driving new audiences and engagement. However, studio operators can not afford to rest on their laurels. Consumer expectations are changing. Convenience and personalization of service are now the order of the day and driving many purchasing decisions.
The best advice, pick your digital partner carefully, and start your journey immediately. In consumer-facing industries like fitness, the job is never 'done'. We are in a constant state of flux, having to be agile and adaptive to ever-changing market conditions. A digital specialist will help you make the right decisions, at the right time to get you to where you want to go.
---
About Fisikal
Fisikal offers a whole suite of customizable digital business management solutions. Working with a wide range of clients from large multisite international operators and independent, small group studios to individual trainers, training providers and suppliers. If you have a digital business management need, chances are, Fisikal can help. Visit the website and book a free, no obligation demonstration today. www.fisikal.com
Rob has over 20 years of experience in the Health and Fitness industry, as a former personal trainer who built a successful business of 50 sessions per week. Rob has also spent many years as an international presenter lecturing on "Technology in the fitness industry".
Rob was the guy with the problem and is the content matter expert. Rob started with little knowledge of technology other than the vision that one day we would all be using it for many areas of our lives.
Organizations all over the world now come to Fisikal seeking our advice on how systems and processes can be optimized. As Rob has worked in all areas of the Fitness Industry this gives him multiple perspectives to help advise on how solutions could be created but also with his advanced knowledge of technology – what the future holds and how we can adapt internal processes so they can leverage technology efficiently.