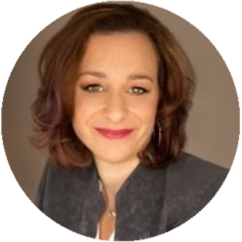 By Marla Kaminsky, AFS Community Expert
"I want to lose weight."  This is the most common reason Americans join a gym, especially in January.  With the New Year right around the corner, what is your fitness team doing to ensure your members are accomplishing their goals? 
The good news is there are several opportunities for you to take advantage of in the technology space that could, in fact, help your clients lose weight! 
The latest technology on the market is measuring breath acetone.  Why acetone?  The body's acetone concentration increases as the body burns fat.  Because there is little delay in the production of breath acetone when you burn fat, the measurement provides clients real-time feedback.  They can see how their body is responding to diet, activity and exercise within 12-24 hours of their actions. 
Why Does this Matter? 
We all see it every day.  Each body is different.  One person may burn more fat eating fewer carbs and doing more cardio, while another may need more carbs and more weight training to be successful.  This technology allows your clients to see how their body is responding, right away, without wasting time, and make the changes to see the best results possible.
Several devices offer this technology.  I like the LEVL device because it uses the breath acetone concentration to calculate and predict the pounds of fat loss your client can expect in the future if they continue on the same path.  It's pretty sweet.
LEVL's ability to help patients lose more weight and generate thousands of dollars in revenue for the business owner has attracted the attention of some of the largest weight loss franchises in the country.  As an expert in the area of wellness technology, I see this translating seamlessly into the fitness model, especially for studios who aren't afraid to be innovators and influencers.
As fitness studio owners, we strive to set ourselves apart from the competition, and especially from the fitness mills where the only goal is to have as many members as possible.  Technology like LEVL and body composition, which not only provides results but fosters a relationship between the trainer and the member are the key to ensuring happy, successful, long term members.  
---
Marla Kaminsky is the owner of Spartan Wellness Technology.  Ms. Kaminsky has extensive knowledge in the implementation of bio impendence analysis in the fitness and wellness industry.  Her expertise extends into training and educating individuals and business owners in how fitness testing can improve member engagement.  If you are interested in learning how SWT can help you improve your business model she can be reached at marla@spartanwellnesstechnology.com.