Coursework Information 
Each of the courses within this learning path are intended to provide you with a comprehensive understanding of what it takes to create, foster and deliver enriching and memorable experiences.
These skills are essential to generating client loyalty and advocacy. In turn, client loyalty and advocacy are the driving forces behind a thriving studio/gym business.
Key Takeaways include:
Learn to create, foster and deliver enriching and memorable client experiences
Generating lasting relationships to build client loyalty and advocacy
Identify the metrics and tools used most frequently to ensure business success
Design, develop and excel at customer service standards
CEC/CEUs- ACE: 0.3, NASM: 0.3, AFAA: 3, NSCA: 0.4, ACSM: 3
---
Course One - The Importance of the Client Experience and Building Customer Loyalty
Learning Objectives
Describe what client/customer loyalty is and why it is important to operate a thriving studio/gym business
Identify the connection between client/customer loyalty and the manner in which a studio stages and delivers its client experiences
Explain the member value equation and its relevance to delivering enriching and rewarding experiences for a studio's clients 
Learn the metrics and tools used most frequently to measure the client/customer experience, including the Net Promotor Score
Describe some of the essential elements of great customer service
Learning Activities
Staging Memorable Experiences for Clients and Members
The Client Value Equation
Understanding Customer Loyalty and How to Measure It
The Net Promotor Score
The Art and Science of the Client Experience
And more!
Course Two – Understanding Consumer Expectations and the Fitness Studio Value Proposition
Learning Objectives
Describe what composes the unique value proposition of boutique fitness studios and how a fitness studio can leverage each of these to gain a competitive advantage in the marketplace
Learn all about the Millennial Effect and why the elements of this consumer influence is so vital to understanding consumer behavior
Be able to describe the core fitness and lifestyle needs consumers have when it comes to their decision to engage with a fitness studio
Learning Activities
Understanding the Fitness Studio Consumer
Tips for Engaging Your Studio Clients
Why Results Matter to the Member Experience
A Value Proposition Built on Authenticity
Plus more!
Course Three - Creating a Brand Promise and Delivering Memorable Client Experiences 
Learning Objectives 
Learn what a value proposition and brand promise are, and why they are important to fostering a thriving studio business
Describe the key elements required to build a differentiated and successful brand promise that stands out in the marketplace
Identify what is meant by customer switching behavior and what can be done to prevent it
Learning Activities
Creating a Unique and Compelling Brand Promise for Your Studio
How Strong are Your Studios Switching Costs
Cult Brands – Building a Brand that Creates Fanatical Pride in Belonging
What to Do to Stand Out Among a Sea of Competitors
Driving Experiences through Your Members
And more!
Testing Your Knowledge
Once each course is completed, you will take either a short eight or 10 question test that is designed to measure your retention of the content from the course. A score of 80% on the first test and 75% on the other two tests represents mastery and will result in earning the designated course CEC/CEUs.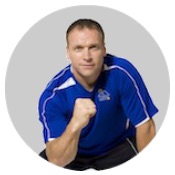 "I love what AFS is doing to help fitness studio owners and operators be successful. The team at AFS has a wealth of knowledge, a deep-seated and genuine desire to help people be successful, and they are going to create great IMPACT in our industry."
Todd Durkin
Owner, Fitness Quest 10 & Todd Durkin Enterprises
San Diego, CA