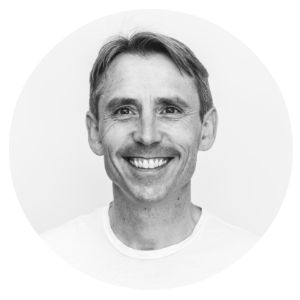 This blog post is sponsored by Fisikal
By Rob Lander, Special FBA Contributor
Fitness studios across the world have had to rapidly embrace digitalization. And with this, has come the challenge of ensuring your brand stays in the mind of members even when physical facilities are not accessible.
Now, with restrictions lifting, questions are being asked about how to customize a digital strategy that not only suits your business' needs but also keeps the members engaged.
Rob Lander, CEO Fisikal - expert in digital business solutions, highlights some of the key factors to consider when customizing your digital offering.
Analyze the Requirements 
There are a wide range of customization options available, ranging from simple branding of a default site to a fully branded, custom-built website and app combination.
If your branding requirements are modest, then perhaps you should first consider a core product that includes all the basic functionality you may need to maintain, manage and maximize a fitness business. 
Ensure you go with an option that integrates well with your existing digital systems and can be set up and managed easily to accommodate your specific business requirements. If you need new functionality or a digital system that will evolve, ensure you opt for a less restricted option. 
Develop a Branded Website 
Although a high level of interaction with members is now managed through apps, there is still value in having a fully functional, branded website to display your calendar of activities, accept payment packages and manage the whole bookings process at just the touch of a button. 
The customized process for this involves analyzing your requirements, costing the solution, and then intuitively developing the website to your satisfaction. 
If you already have a website, no problem! If you opt to customize this further, the right digital partner can easily be integrated, in some cases within minutes. 
Develop a Branded Member App
In today's digital age, it's essential you put your member at the center of your digital solution with a branded member app. Create a highly bespoke member journey for each and every member through the customization of communications, fitness content, and purchase opportunities. 
A fully branded member app can open additional revenue and marketing streams for your business, streamline member data collection and customize information communicated directly to your member, anytime, anywhere. 
Develop a Branded Trainer App
Elevate the professionalism and efficiency of your trainer team with a trainer-facing app. From this one-stop solution, your trainers can customize all processes; from managing their bookings, viewing client information and setting their working hours through to tracking assessments, creating notes, and programming their clients. 
Your trainers are the front-line face of your business. Investing in an app to simplify their operational processes means they can spend more time where it really matters, with the members. If your trainers are self-employed, they can manage their income and expenses too whilst clubs can educate their staff, delivering specific content suited to wherever they are on their career path. 
With the right app, the business owner will also be able to keep an aerial view of trainer bookings and member engagement so that they don't lose sight of workouts, in or outside of the physical facility. 
 
Enhance the Customized Core
If you have yet to start your digital journey or you have a solution that is falling short of excellent, have a no-obligation chat with us at Fisikal. Creating a customized digital offering is easier than you think.
To find out more or to book a no obligation demonstration, contact Fisikal at: https://fisikal.com
---
Rob has over 20 years of experience in the Health and Fitness industry, as a former personal trainer who built a successful business of 50 sessions per week. Rob has also spent many years as an international presenter lecturing on "Technology in the fitness industry".
Rob was the guy with the problem and is the content matter expert. Rob started with little knowledge of technology other than the vision that one day we would all be using it for many areas of our lives.
Organizations all over the world now come to Fisikal seeking our advice on how systems and processes can be optimized. As Rob has worked in all areas of the Fitness Industry this gives him multiple perspectives to help advise on how solutions could be created but also with his advanced knowledge of technology – what the future holds and how we can adapt internal processes so they can leverage technology efficiently.