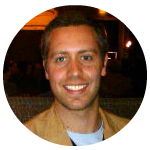 By Josh Leve, AFS Founder & CEO
Studio developers (those looking to open their own studio) are often faced with several obstacles (financing, website design, marketing, social media expectations, amongst a slew of others). One area that's just as important, but often overlooked is ensuring you have a custom domain. Not only does it reflect your studio's identity, but represents your brand, helps to improve your website's credibility, and your search engine rank.
Many times choosing a domain name or URL for your website can be a very simple task. However a lot of times your first choice may be already taken. Don't get discouraged. It happens to everyone.
Still, there are ways you can still have the domain of your dreams, unless you expect to have something like nike.com, then… well, good luck :) If you need assistance with domain names or any website questions AFS has your back.
1. Try an alternative extension. There are over 100 million .COM domains registered. It is by far the most popular domain extension. This means, that quite often the .COM domain you're after may not be available. There are other generic top-level domains besides .COM. For instance, .NET, .INFO and .BIZ are all other extensions you could consider. Another great alternative is .ORG for organizations and .EDU is an option for educational institutions. In any case, you don't always need a .COM to have a visible online business.
2. Add a keyword. If your studio's name is not available as a custom domain, why not add a keyword that explains what your business does? For example, if your studio's name is "High Intensity" but www.highintensity.com is taken, you could add the keyword "fitness" or "trainer" or "workout" to your domain to make it www.highintensityfitness.com.  Not only will you get a domain with your studio's name in it, but it also contains an industry specific keyword that will help your search ranking for that term. 
Be careful not to pack your domain full of keywords. Having a domain that's too long makes it very tiresome for visitors. Would you want to type in something like… www.bethandjonstrainingacademy.com every time?
3. Abbreviate. Making slight changes or abbreviating your domain name may help you find a domain that's available without changing the URL completely. For example, if your studio's name starts with "The" try searching for a domain name without "The" or vice versa.
Another option is using the location of your studio. Try using an abbreviated form of that location ("SF" instead of "San Francisco"). If your business name contains numbers ("Fitness For the Fit"), you could also use a number in your domain (Fitness4fit.com). Shortening your domain by using abbreviations will also make it easier for your customers to type and search.
4. Make an offer. If you still can not find a suitable alternative for the domain you want, you can always approach the current owner of the domain and make an offer to them for it. Using a lookup tool such as Domain Tools, you can find the currently owner and contact them to see if it is for sale.
5. When you get it. Keep it. Once you have found the domain that's right for you, be sure to register it for multiple years and also make sure it is set to auto renew. This way you don't run the risk of losing it.
---
Josh Leve is responsible for the strategic development and growth of the Association of Fitness Studios. Josh brings more than 10 years of sales, consulting, advertising, marketing, operations, and retail experience to AFS and has spent more than a decade in the fitness industry.