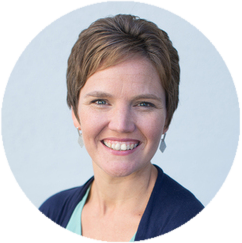 Sponsored by Fit for Profit
By Shannon Simmons, Special FBA Contributor
Summer is here, and that means our clients are away on vacation--rather than going into the gym or keeping those personal training appointments. Unfortunately, that also means paused memberships and trainers who we're paying...but who aren't actually bringing in revenue.
This on top of things just starting to get back to some sort of normal after COVID.
We know that preparation is key, and having a spending plan will keep us out of the red, and having a safety net will ensure that we have something to fall back on if needed.
But what can you do about the seasonal slow-downs that happen every year and prevent a huge revenue drop?
Tighten Policies
Clients who cancel are frustrating, especially when it's last minute or they're repeat offenders. When you're working on hourly rates, it's nearly impossible to make up the revenue that you lose when a client cancels.
And with uncertain appointments, because clients may be on vacation or simply taking time off, you don't need to add a layer of stress to your plate.
Consider reviewing your cancellation policies and outlining them, in writing, for all clients--new and old. Here are some possible changes:
Have cards on file and charge clients for cancellations of less than 24 hours.
Have cards on file and charge clients for no-show appointments.
For repeat offenders, charge cards at the time of booking to prevent no-shows or cancellations. If they refuse, release them as a client.
Offer an incentive, such as a bonus session, for clients who have a zero-cancellation record.
Of course, we're all human and life does happen. You can use your discretion as you implement these new policies, however, having them in writing and signed by the client will protect you should you need to enforce them.
Change Models
If you're a personal trainer who works on an hourly rate with clients paying for each hour you're working together...and when they "forget" their appointment or simply cancel because life is busy...consider switching to a membership model.
With a membership model, clients pay a set monthly fee whether they see you that month or not. That creates recurring, expected revenue for you and motivation for the client to keep the appointment and come to see you. (And we all know that consistency wins in the health and fitness world.)
And with a membership model, clients are typically on a pre-paid plan. So they're paying on the first of the month for access to you that month.
You can either move all clients to this model to simplify your own bookkeeping or encourage clients to move to a pre-paid plan by offering more appointment times, exclusive access to you, add-on bonuses, and other goodies.
Having a business that sees seasonal fluctuations can be frustrating and can wreak havoc on your finances. But it is possible to be prepared and have measures in place that will ensure your financial fitness. As the service provider, you get to define the relationship!
---
Shannon Simmons is a Certified Profit First Professional and Certified QuickBooks Pro Advisor, specializing in working with fitness and wellness businesses. Her practice, Fit For Profit, helps small business owners grow financially healthy and personally fulfilling businesses.